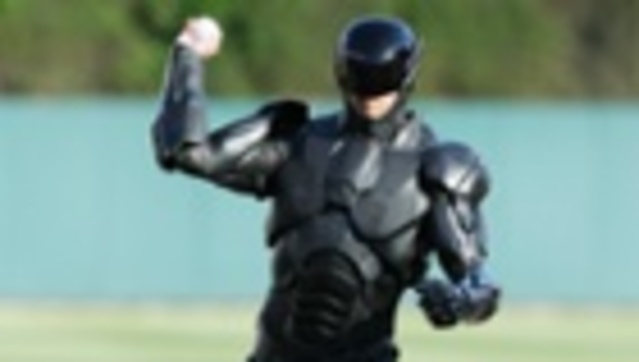 10.25am BST
Vine TV Review: Location, Location, Location
A few months ago we pioneered a brave and slightly scary new concept in cultural journalism: the Vine TV Review. We've decided to bring it back and focused our iPhone lens on the reality TV mainstay: Location, Location, Location.
Last night, Phil and Kirstie took couple Andy and Rosie (who wanted to start a new life in Devon), and Maria (who wanted to live by a river) on a dash around the UK.

For some reason spiral staircases were a huge part of the show. Firstly, Andy and Rosie marvelled at this beauty, while Maria and her dog Edward fell in love with the one below and Phil made a very strange sound.
That was Maria's funniest/strangest moment, and the real focus of last night's show was the dynamic between hesitant Andy and super-keen Rosie, who were at odds over a potential home. But firstly, they needed to find a PROPER HOUSE.
Andy loved this pink house but Rosie put the kibosh on it, she then laid out here housing buying manifesto.
Andy's fake enthusiasm for this fairly straight-forward proposal was plain for all to see.
Then Kirstie delivered a gender-relations bombshell, which - in fairness - would prove prophetic.
Of course, Andy caved in and used his fake-enthusiasm face again and started babbling about the "fantastic light" they would get in their new home. They didn't actually get the house and ended up moving into a much nicer one down the road. I didn't actually capture that as I managed to knock over some orange squash and had to clean it up.
Maria came out with some pearlers throughout the show (her comments about a 'mega wow factor' were especially impressive), but it was her relationship with her dog Edward which really turned heads.
That was it. No-one actually ended up buying a house that was recommended by Phil or Kirstie, which is the usual outcome of Location, Location, Location. Until next Vine!
10.12am BST
The messed up world of opening pitches
Morning! As dawn broke over Guardian Towers news came through of an opening pitch (for those no au fait read: baseball chuck) which was almost as bad as 50 Cent's effort the other day. The culprit, taciturn crime fighter: Robocop.
Yes, this is an embarrassing effort from Robocop but it's hardly a scratch on some previous toe-curlers. Look out for the T-Rex in this all-time top ten pitching cock-ups. It really is something to behold as he stumbles up like a drunk student on a Carnage tour and then brings new meaning to the phrase "off target".
And just for old-times' sake, here's Curtis's throw and Diana Ross's penalty from World Cup 1994 because it's still amazing.
This article originally appeared on guardian.co.uk