Kim Kardashian: We fell in love with Ireland
June 04, 2014
via
BANG Showbiz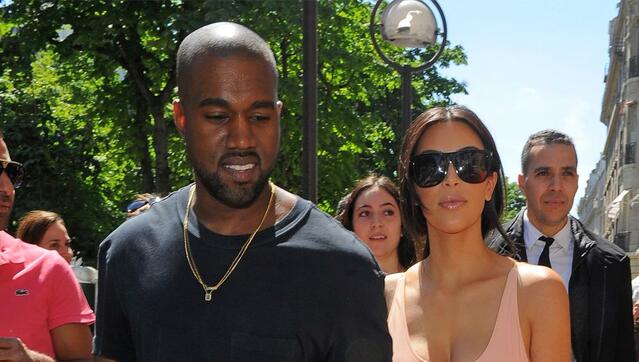 Kim Kardashian wanted to honeymoon in Ireland because she and Kanye West had fallen in love with the country during a previous visit.
The reality TV star - who married the rapper on May 24 in Florence, Italy - and her new spouse had a "relaxing" break in Cork, and chose the destination because they had had such a good time when they celebrated the 'Bound 2' rapper's birthday there a few years ago.
Kim took to Twitter to explain why they chose Ireland, posting: "We spent Kanye's bday in Ireland a few years back & fell in love with it (sic)"
She added: "Its such a calming relaxing place! (sic)"
Her comments poured cold water on rumors she hated every second of her "boring" honeymoon and couldn't wait to move on to Prague.
When a fan asked how she is finding married life, Kim also replied: "Love being Mrs. West. (sic)"
During their trip to Ireland, the couple went sightseeing and embarked on an hour-long mountain trek in Ballyhoura, where Kanye, 36, had biked a number of years ago while visiting the country for work.
The two also enjoyed a date night at a cinema in Tullamore.
Kim, 33, and Kanye later went to the Czech Republic for stylist Renelou Padora's wedding.