Harry Styles gets special ice cream
June 04, 2014
via
BANG Showbiz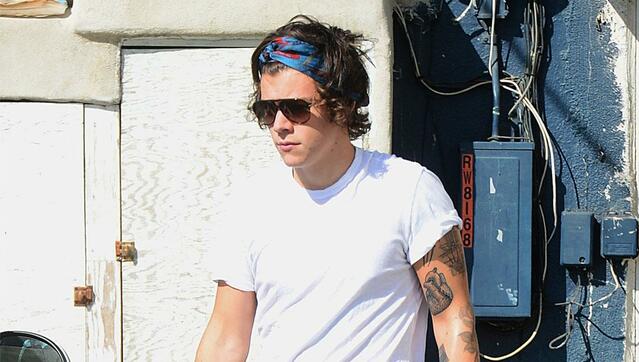 Harry Styles gets his favorite ice cream made especially for him.
The 20-year-old star is reportedly a big fan of Christmas pudding-flavored ice cream and though it is only available in-season, the Great Budworth Real Dairy Ice Cream Farm in Cheshire, North West England prepare special batches for him throughout the year.
Harry was spotted at the eatery with his mother Anne Cox on Monday (06.02.14) and is said to have left with enough tubs of the sweet treat to keep him going until next Christmas.
A source told the Daily Mirror newspaper: "Harry was there for about an hour - he's a massive ice cream fan.
"His favorite flavor is Christmas pudding, which they only do in December.
"But staff always make him a special batch so he can take away a few tubs."
With Harry's huge ice cream order it seems his recent health kick has come to an end, as it was recently reported his One Direction bandmates had been mocking his "girlie" diet.
A source said recently: "Alongside the normal menus, Harry has put in his own special request of one sushi meal and five cups of green tea a day.
"His pal Nick Grimshaw initially got him into it.
"But the other boys are now betting money on when he'll crack.
"They want none of the sushi and green tea, and find it funny he's asking their chefs to prepare what they consider girlie food."