Pepsi Beats of The Beautiful Game
June 11, 2014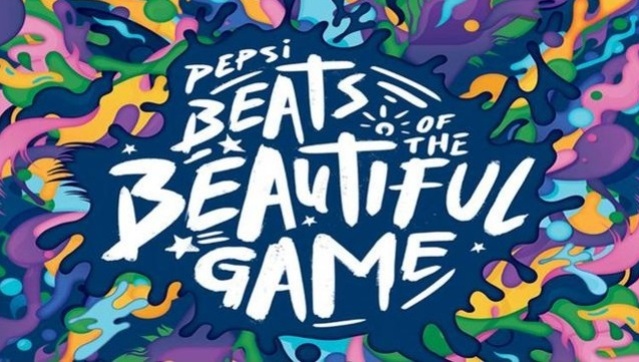 Hoje a Pepsi® lança o álbum completo Pepsi Beats of The Beautiful Game, uma coleção exclusiva de onze faixas interpretadas por artistas que estão no topo das paradas e inspirados pelo espírito do jogo mais popular do mundo – o futebol.
Distribuído por Caroline, o álbum está disponível para compra no iTunes com canções de artistas de sucesso, incluindo Kelly Rowland, Janelle Monáe, Rita Ora, Don Omar, Timbaland, Santigold, R3HAB e Jetta, e de grandes músicos regionais: Pérolas Negras (Brasil), Jolin Tsai (Taiwan) e Hassan El Shafei (Egito).
O single principal, Heroes, de Janelle Monáe, é uma regravação popular do clássico de David Bowie. O clipe, produzido por The Young Astronauts, já tem mais de 1 milhão de visualizações no YouTube desde o lançamento, em maio. Além disso, recentemente também foram lançados os singles Pura Vida do mestre do reggaeton, Don Omar, e Unstoppable, da dupla R3hab e Eva Simons – e ainda há muito mais por vir.
Pepsi Beats of The Beautiful Game
1. Janelle Monáe – Heroes, com filme de The Young Astronauts
2. Don Omar – Pura Vida, com filme de Jessy Terrero
3. Rita Ora – I Will Never Let You Down (Switch Remix), com filme de Diego Luna
4. R3hab feat. Eva Simons – Unstoppable, com filme de Idris Elba
5. Jetta – Crescendo
6. Kelly Rowland – The Game, com filme de Spike Lee
7. Santigold – Kicking Down Doors, com filme de Andy Morahan
8. Timbaland estrelando Rachel Assil – Whoever We Are, com filme de The Kolton Brothers
9. Pérolas Negras – Guerreira, com filme de Cine Favela
10. Jolin Tsai Yl-ling – Now is the Time, com filme de Cai Yiqi
11. Hassan el Shafei – Ahlam Men Gedial