Artistas que odian los covers de sus canciones
August 11, 2014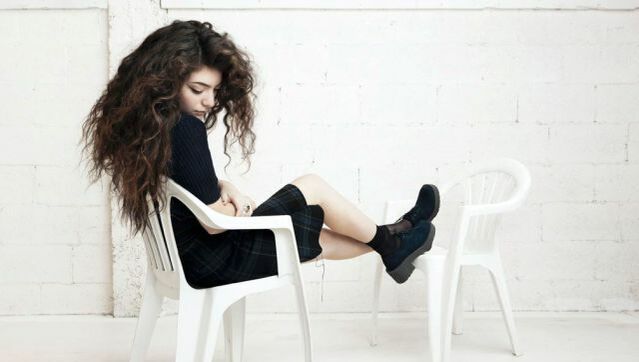 Hemos creído que satisfacción es lo que sienten algunos artistas al escuchar un cover de sus éxitos, tal vez la mayoría de veces así sea. Sin embargo en muchos otros, un gesto de malestar sale de su rostro al escuchar versiones que, a su parecer, no son agradables y por el contrario las rechazan. Es el caso de Lorde, Gotye, The Eagles entre otros.
Lorde y las versiones de fans con Royals
Cada tema que se convierte en "un hit" termina siendo blanco de cientos de covers, por parte de otros artistas, de fanáticos y cantantes aficionados y Lorde, de 17 años, ha expresado que ninguna versión de Royals la ha impresionado. Pero, no porque no sean buenas, lo que pasa es que ella "odia" su canción. : "He escuchado cientos de versiones, y me han hecho darme cuenta del tema suena como un "ringtone" del 2006. La melodía es horrible, un desastre."
Etta James, Beyoncé y At last
Etta James, considerada una de las voces más importantes del soul era famosa, también, por tener un carácter fuerte. Y quedó demostrado cuando vio a Beyoncé, tuvo la osadía de interpretar su canción estrella At last a Obama, la veterana cantante opinó al respecto "Esa mujer no debería estar ahí, cantando mi canción para el presidente. Se merece una paliza".
Gotye, Glee y Somebody that I used to know Casi siempre los artistas pop encuentran encantadora la idea de que su canción sea interpretado por el elenco de Glee. Además, a los artistas que permiten que su tema sea interpretado en la serie de tv les pagan. ¿Quién se molestaría por esto? Sin embargo, Gotye se dejó ver muy crítico del cover que hicieron de su Somebody that I used to know, frente a él dijo "La cantaron con esas voces típicas de Glee, muy secas, y la parte más rockera no tenía sentido. Sonaba torpe y cutre".
The Eagles, Frank Ocean y Hotel California
Al líder de la famosa banda The Eagles, no le caypo para nada en gracia que Frank Ocean usara como base instrumental del clásico Hotel California. Por eso expresó su malestar "Jamás se me ocurriría hacer algo así, ¿cómo puede tener semejante ego? Si respetas a alguien, deberías pedirle permiso antes de destrozar su canción".