Pre-previewing docu Swedish House Mafia in Amsterdam
February 20, 2014
via
Club Judge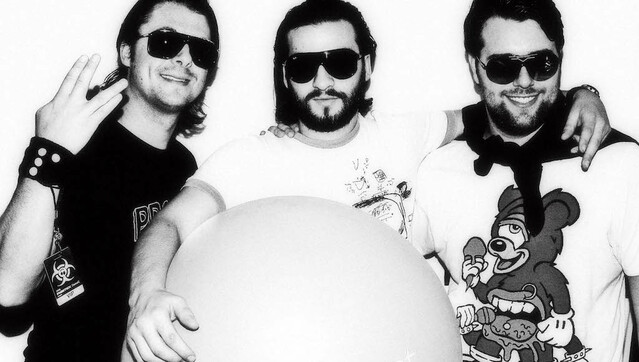 In de aanloop naar de wereldwijde première van muziekdocumentaire LEAVE THE WORLD BEHIND van dj-trio Swedish House Mafia, zijn wereldwijd een aantal exclusieve pre-previewings in filmzalen. In Amsterdam is er één op vrijdag 14 maart aanstaande in De Balie.
Het beperkt aantal kaarten voor deze pre-previewing is nu verkrijgbaar op www.leavetheworldbehind.com. Via verschillende mediapartners worden ook tickets weggegeven, waaronder met een Facebookactie van Club Judge.
Bekijk hier de officiële trailer van de muziekdocu:
Vriendschap
LEAVE THE WORLD BEHIND is een weergave van het legendarische elektronische dance-gezelschap Swedish House Mafia en hun keuze om te stoppen met de groep om zo hun vriendschap te redden. Regisseur Christian Larson (ook regisseur van de eerste documentaire van het trio 'Take One') legde hun laatste wereldtournee vast, een tournee die de geschiedenis in gaat als de grootste wereldwijde elektronische muziektoer ooit, met meer dan 1.000.000 verkochte tickets in een week. De film is geproduceerd door de Zweed Jonas Åkerlund en beleeft haar wereldpremière op woensdag 12 maart tijdens SXSW Festival in Austin (US). Het duurt nog even voor de film in bioscopen draait.
'One'
Swedish House Mafia wordt gevormd door Steve Angello, Axwell en Sebastian Ingrosso. Hun eerste hit als trio was 'One' featuring Pharrell Williams en hun best verkochte track is 'Don't you worry child'. Als solo-artiesten zijn ze wereldwijd nog steeds succesvol.
 
Powered by Club Judge