Ultimate League fantasy footy: Ten tips for a winning draft strategy
February 21, 2014
via
Sydney Morning Herald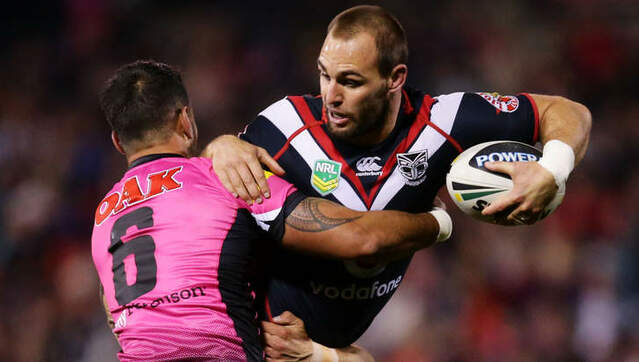 The NRL season is ready for kick off and that means one thing: fantasy footy.
Fairfax's Ultimate League gives footy fans the chance to play coach, CEO and captain to build a successful fantasy football team to compete against other teams from across the country.
First up is getting the right players to open your campaign. Enter the draft, and enter your draft strategy. But before you pencil in your No.1 draft pick or rule out certain players, here are 10 fantasy football draft  guidelines that will help you pick your final 22-man squad.
1. Pick with your head and not your heart
Picking players from your favourite team or players you enjoy watching can cloud your judgement when it comes to fantasy football, where only one thing matters: statistics. When in doubt, research, research, research.
2. Avoid too many representative players
It might seem a strange notion, but having too many representative players can be a burden come State of Origin time.  A good rule is to not have any more than five seasoned representative players in your squad.
3. Pick lots of Kiwis, bro
With only one Test and a couple of byes to take into account, New Zealand players have a distinct advantage in Ultimate League, making Issac Luke and Sonny Bill Williams prime targets.  The same rule applies for English players, notably Sam Burgess and Sam Tomkins.
4. Double the power, twice the excitement
Multiple-position players are the key to managing your squad for the entire 26 rounds. A person who can play both second row and prop, or halfback and fullback, could mean the difference between making a trade or keeping a player who could come in handy later in the year.
5. Forwards in the back line
What do Simon Mannering, Alex Glenn and Mitchell Aubusson have in common? They are all forwards who can be picked in the back line. Successful teams usually have a few of these players in their squad.
6. Limit the number of players from one club
This limits the risk around Origin time and if a team don't perform to expectations. The more players from different clubs also gives the best chance to cash in if a team racks up a big score.
7. Centres
One of the more contentious positions in fantasy is centre. One theory is to pick forwards. Another is to pick the best of the best. A key is to look for what I call the NBPS – or non-big play statistics – for a better reflection on an outside back's average.
8. Good players or good teams?
Is a good player in an underperforming team better than an average player in a good team? The answer is to pick the best player regardless of where a team sit on the ladder. As a general rule, outside backs from the top teams tend to score better. 
9. Starting team v bench?
When it comes to picking your final 13 for game day a calculated risk must be taken on who to leave out. A good rule of thumb is to load your team with players from teams who you think will win that week.
10. Three strikes and you're out
Be careful of trading a player out of your team after one bad game. Likewise, be wary of picking up someone after only one good game. Players who are itchy on the trade button could live to regret it. The three-game rule is a good guide: three bad games and you're out.