Drake and RiRi are like a 'loved-up couple'
March 11, 2014
via
BANG Showbiz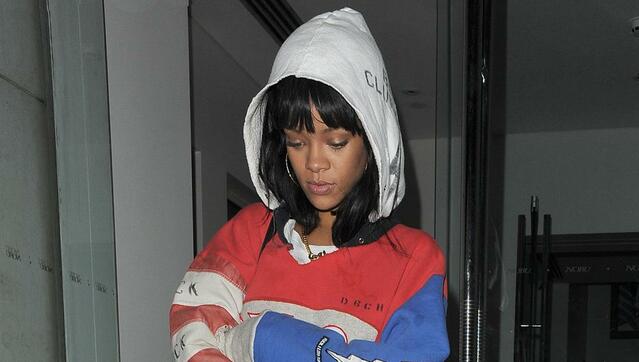 Drake and Rihanna have been acting like a "loved-up couple" behind closed doors.
The 'Take Care' rapper is rumored to have rekindled his romance with the Bajan beauty - who he was first linked to in 2009 - and though they have mostly kept their union private, they were spotted out together in London restaurant Nobu together on Saturday (03.08.14), where they walked in "hand in hand", before joining a group of friends for dinner.
A source told The Sun newspaper: "Rihanna and Drake walked through Nobu hand in hand and sat down with a couple of friends for a meal.
"She looked completely at ease in Drake's company and he had his arm around her as they sat. They were behaving very much like a loved-up couple."
The pair were first spotted out together when Rihanna joined Drake at Soixante Dix Neuf nightclub in Paris last month, where Drake was making a personal appearance for the venue's first anniversary, and they were also seen together in Amsterdam last week.
However, the 27-year-old rapper has insisted he and the 'Diamonds' hitmaker are not dating, though he admits he does "think about" it.
He said recently: "I mean, I think about it. Like, 'Man that would be good.' We have fun together. She's cool and s**t. But we're just friends. That's my dog for life."