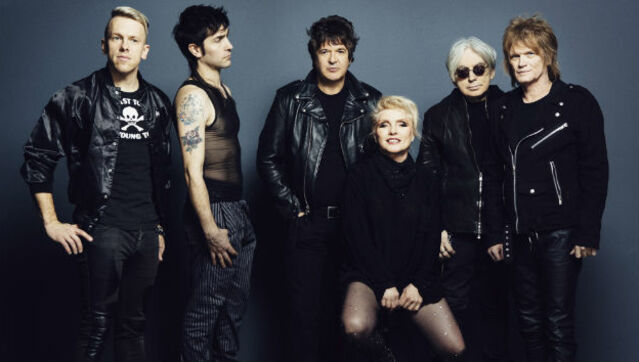 Photo: Danielle St. Laurent
Blondie
will give a special performance Thursday night at Yahoo's Brazos Hall in Austin, Texas, as part of South by Southwest festival, but if you can't make it down to the show you'll still be able to watch it in the comfort of your own home.  Yahoo.com's
Yahoo! Screen page
and
SmithsonianChannel.com
will be offering a live stream of the event, which will start at about 12:45 a.m. ET/11:45 p.m. CT.
The showcase also will be viewable on mobile devices by using the Yahoo Screen app.  The concert is being sponsored by The Smithsonian Channel in conjunction with the upcoming cable-TV premiere of the Blondie's New York documentary, which will debut on the network on March 21 at 10 p.m. ET.  The film focuses on the band's rise to stardom and the recording of its breakout 1978 album Parallel Lines.  It features interviews with the group's longtime leaders, singer Debbie Harry and guitarist Chris Stein, as well as with ex-Blondie members Jimmy Destri and Nigel Harrison, producer Mike Chapman and legendary New York rock photographer Bob Gruen.  The flick is narrated by Sex in the City star Kim Cattrall.
Blondie also participated in a Q&A event at the South by Southwest fest that took place Wednesday afternoon at the Austin Convention Center.
Copyright 2014 ABC News Radio