Tiësto op Tinder (party) in The States
March 18, 2014
via
Club Judge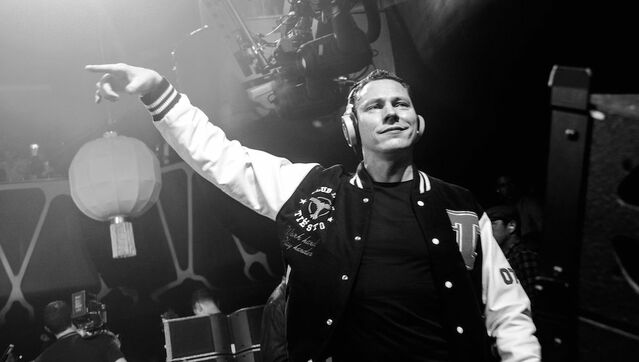 Dj Tiësto gaf afgelopen weekend een intiem optreden tijdens een Tinder-party in de US. Hij deed dit in Austin tijdens SXSW, het jaarlijkse muziek-, film- en interactieve festival.
Tinder is de date-app, die ook in Nederland grote populariteit geniet. De locatie was voor Tiësto in schril contrast met waar de Nederlandse top dj meestal optreedt. Het was een kleine buitenlocatie en een houten hut diende als dj-booth. Overigens was dit optreden niet zijn enige tijdens SXSW; hij speelde ook op een rooftop party van Rio Austin.
The States
Tiësto treedt veel op in The States. Zo heeft hij al een aantal jaar een residentie bij superclub Hakassan in Las Vegas. Hij geeft tevens acte de présence tijdens het aankomende grote Ultra Music Festival Miami (28 t/m 30 maart), waar hij op de vrijdag geprogrammeerd staat.
Zwart randje
SXSW (voluit South by South West) had dit jaar een zwart randje. Op 13 maart reed een 21-jarige man met een auto op het publiek in toen hij op de vlucht sloeg voor de politie. Daarbij overleden drie bezoekers, waaronder een Nederlandse man, die werkzaam was bij muziekbedrijf MassiveMusic.
 
Powered by Club Judge