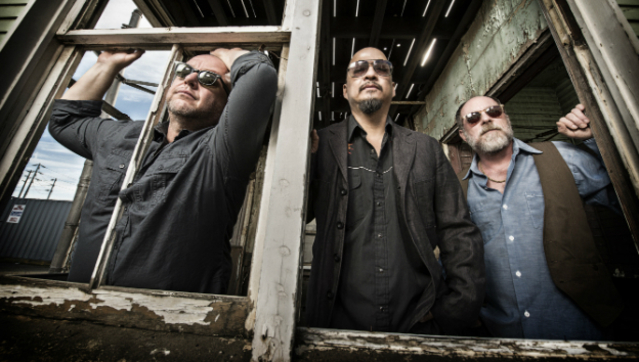 Jay Blakesberg
Twenty-three years is a long time between albums, but better late than never for
Pixies
' fans.
Indie Cind
y, the band's first full-length studio album since 1991's
Trompe le Monde
, will be released April 29.
The 12-track album features the brand new song "Bagboy," and pulls together the other 11 songs from the band's EP-1 and EP-2, released last September, and EP-3, released in January.
The album will be available as a standard CD, digital download and two-disc gatefold LP on 180-gram vinyl, which will be available early in a special limited edition on Record Store Day, April 19.
An expanded digital download available exclusively through iTunes also will include a 13-track live set recorded during the band's recent North American tour.
"We started seriously talking about recording new music about four years ago," said Pixies drummer David Lovering in a statement.  "New music seemed like something we just had to do, we just couldn't continue to go out and tour without anything new.  So the talk evolved into writing and recording, and we're all very happy with the way everything worked out."

Here's the track list for Indie Cindy:

"What Goes Boom"
"Greens and Blues"
"Indie Cindy"
"Bagboy"
"Magdalena 318"
"Silver Snail"
"Blue Eyed Hexe"
"Ring the Bell"
"Another Toe in the Ocean"
"Andro Queen"
"Snakes"
"Jaime Bravo"

Here's the track list for Live in the USA:

"Bone Machine"
"Hey"
"Ana"
"Magdalena 318"
"Snakes"
"Indie Cindy"
"I've Been Tired"
"Head On"
"The Sad Punk"
"Distance Equals Rate Times Time"
"Something Against You"
"Isla de Encanta"
"Planet of Sound"
 Copyright 2014 ABC News Radio