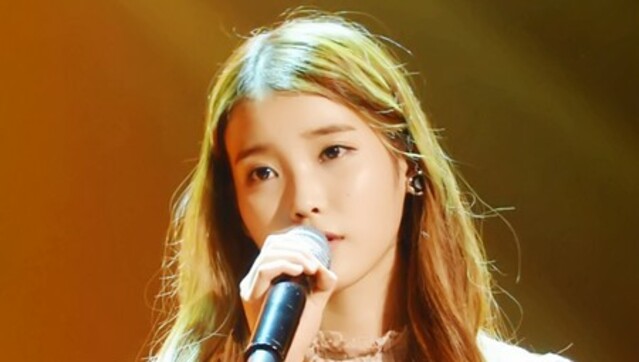 Ngày 11/10, IU xuất hiện trên KBS 2TV Yoo Hee Yeol Sketchbook để quảng bá cho album thứ 3 Modern Times.Tuy nhiên, cô không phải là vị khách duy nhất. Một trong những nghệ sỹ tham gia trong album của cô là Choi Baek Ho cũng bất ngờ xuất hiện. IU tiết lộ cha mình rất thường xuyên hát ca khúc Against Romance của Choi Baek Ho khi đi karaoke. Cô nói thêm: "Tôi nghĩ đó là bài hát có sức lôi cuốn nhất trên thế giới. Tôi cũng thường hát ca khúc đó trong các concert". 
"The Red Shoes" - IUNghệ sỹ kỳ cựu Choi Baek Ho kể lại lần đầu tiên ông gặp IU là ở hậu trường tập 100 của chương trình Sketchbook. Cô đến gặp ông để xin chữ ký mang về cho cha mình. IU cũng bày tỏ lòng ngưỡng mộ đối với tiền bối Choi Baek Ho khi ông đã chờ đến khi cô thực hiện xong phần thu âm mới bắt đầu buổi trò chuyện. Nói về IU, Choi Baek Ho khen ngợi: "Đây chỉ mới là sự bắt đầu. Cô ấy là một người tài năng". 
"Bad Day" - IU
"Walk With Me, Girl" - IU ft. Choi Baek Ho
"Against Romance" - IU
IU tặng quần cho chủ xị Yoo Hee YeolTrong chương trình, IU còn nói về việc chủ xị Yoo Hee Yeol đã tham gia góp mặt trong MV mới nhất của cô, The Red Shoes. Sau khi thấy Yoo Hee Yeol mặc chiếc quần skinny màu đỏ và "đánh cắp" trái tim của những nhân viên nữ trong trường quay, IU đã mang chiếc quần y hệt tặng cho anh này.
Một số hình ảnh khác của IU trong chương trình