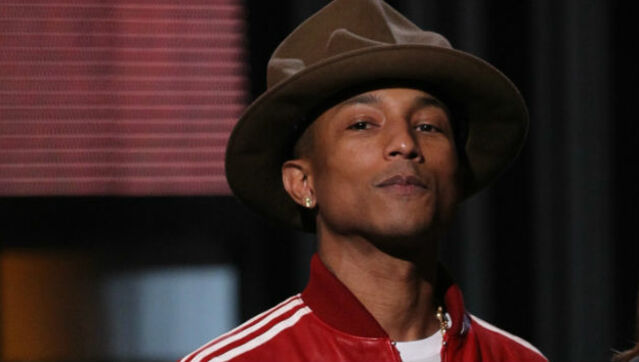 Cliff Lipson/CBS
Pharrell Williams
has been scoring hits as a featured artist since 2000, and under his own name since 2003.  But he's already managed to rack up more time at #1 than the King of Rock and Roll:
Elvis Presley.
Billboard reports that Pharrell's monster hit "Happy" has now spent a sixth week at #1, which means that if you add up his other #1 hits, he's spent a total of 23 weeks at the top of the Hot 100 in his career.  That's better than Elvis, who only managed to spend 22 weeks at #1, despite his legendary status and long string of hits. 
Still, Pharrell is only in 10th place when it comes to male artists who've spent the most time at #1, and he's tied with Nelly and 50 Cent to boot. The guy who holds the record here, at least among male artists, is Usher, who's collected an amazing 47 weeks at #1.
Among all artists -- male, female and groups -- the record-holder is Mariah Carey, who's spent a whopping 79 weeks at #1 in her career.
By the way, it's important to note that Elvis Presley's career was in full swing before the Hot 100 was created in 1958.  If his early hits from before 1958 were included, he'd have racked up far more time at #1.
Copyright 2014 ABC News Radio