July 03, 2013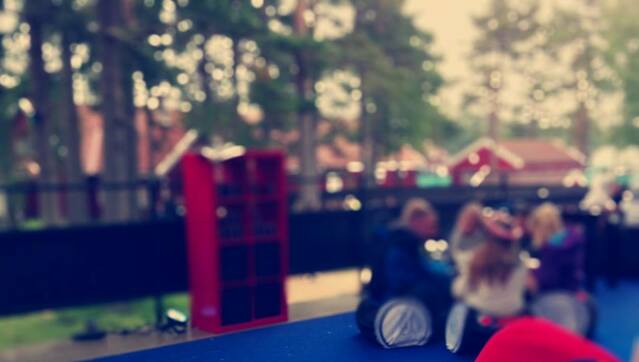 Kjære dagbok…
Vi planla en legendarisk roadtrip fra Oslo til Tromøya. Det begynte nydelig da Hertz oppgraderte oss fra en kompaktbil til en sportsversjon. Med 230 Hove-relevante låter, skulle vi ha tidenes vorspiel i bil. Dessverre sviktet både Bluetooth, USB og AUX oss. Det eneste vi kunne gjøre, var å smelle bilen full av Max. 20 liter Pepsi Max inspirerte oss til å lage en Instafilm. I det vi skulle filme avslutningsscenen ved ankomst på Hove, klikket Instagram, og filmen forsvant i evigheten. Så den legendariske roadtripfilmen får vi aldri fremvist.
Det vi derimot kan fremvise, er vår AccessAllAreas-serie! Sammen med Universal Music og 730.no, skal vi lage årets beste Hove-rapporter. Vi filmet en eksklusiv akustisk opptreden med Jake Bugg, båttur med AlunaGeorge, og en hangout med 2Chainz.
I dag var også første dag på Pepsi Max-standen her på Hove. Vi har fylt standen med stoler formet som Pepsi Max-bokser, Pepsi Max-foosball, to svære tv-skjermer med Remix Machine og Fifa13, samt flere kjøleskap fulle av iskald Pepsi Max. Forresten, dersom du leser dette fra Hove, kom innom hvis du vil ha Pepsi Max-deksel til iPhone 4 eller 5.
Kvelden gikk til Macklemore & Lewis, Kings of Leon, 2Chainz, Julio Bashmore, og AlunaGeorge. Macklemore tok helt av. Kings of Leon kunne godt ha kjørt opp volumet, men gledet alle med Sex on Fire som sistelåt. Julio Bashmore basset opp livene våre i det lille kvarteret vi hadde før vi måtte løpe til AlunaGeorge. Vi ble helt forelsket i AlunaGeorge og Disclosures White Noise: Disclosure – White Noise
I dag skal vi høre norske CLMD i Teltet, samt Rudimental på Amfiet kl. 0120, samt velge bakt potet istedenfor burger. Yr spår overskyet, og vi spår utrolig god stemning!
Hvis du vil sjekke ut noen digge låter fra de nevnte artister, ta en titt på disse:
AlunaGeorge – Your Drums, Your Love - Duke Dumont Remix
Clmd – Black Eyes and Blue - Radio edit
Rudimental – Not Giving In - feat. John Newman & Alex Clare [Loadstar Remix]