Cheryl Cole will babysit Kimberley Walsh's baby
April 08, 2014
via
BANG Showbiz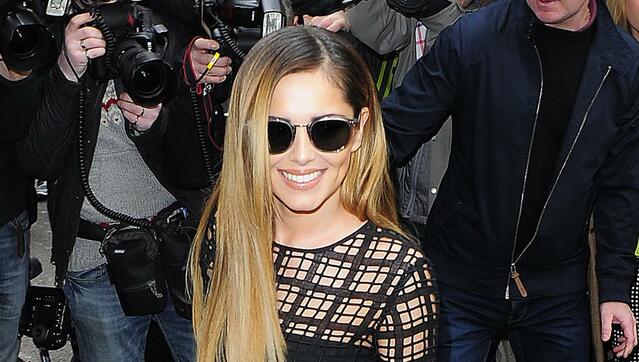 Cheryl Cole has promised to babysit for Kimberley Walsh.
The Girls Aloud singer, who is expecting her first child with boyfriend Justin Scott, says her 30-year-old pal will be looking after her baby - and should get plenty of babysitting experience when she reunites with new dad Simon Cowell on the set of 'The X Factor'.
She told the latest issue of Closer magazine: "Cheryl has said she'll be babysitting all the time and will have a cot by her bed so the baby can stay over. She'll have plenty of practice being around [Simon's son] Eric this year too. She'll be a doting auntie to my baby by the time he or she arrives."
Cheryl will likely be one of Kimberley's first ports of call when she needs support with her baby as she insists she doesn't want to hire a "stranger" to look after her child.
The 32-year-old star said: "I'll take a well-earned maternity break once the baby is born to really enjoy those early moments. I won't hire a nanny, though ... I don't want a stranger in my house. I'd rather me and Justin did it. We've got an amazing circle of family and friends who can help. My mum says she'll take care of the baby whenever I need her. I'm lucky to be in a job where I can take the baby with me on sets and shoots."