Pulse on Who's Next: Isaiah Rashad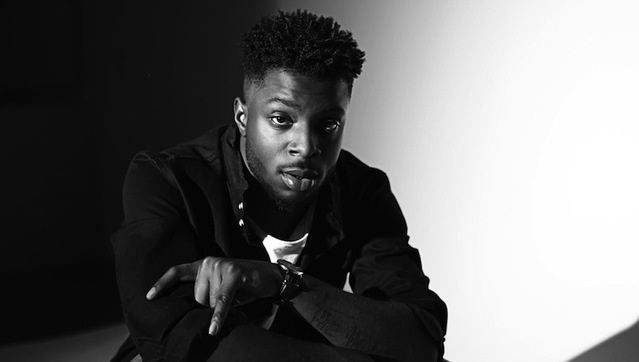 Isaiah Rashad's name is on the tip of every hip-hop fan's tongue. At the tender age of 22, he's the newest signee to Top Dawg Entertainment (TDE) consisting of Grammy Nominated rapper Kendrick Lamar, Schoolboy Q, Jay Rock, Ab-Soul, and previous Pulse on Who's Next feature, SZA. While many salivated over Kendrick's BET Cypher during last year's Hip-Hop Awards, interest loomed when Rashad made his national debut and matched his counterpart's grit and candor. That's when the question, "Who is Isaiah Rashad," entered the music industry's lexicon.
After his performance, Rashad began devising his first official project under TDE. That EP Cilvia Demo is his greeting to the rap game. With Cilvia Demo charting the Top 40 independently and garnering positive reviews, it seems Rashad is well on his way to tapping his potential and stirring up the music scene. The docile emcee who hails from Chattanooga, Tennessee juggles being a father and a rising artist with grace. A poetic kid who relished in writing lyrics at an early age, Rashad opted to quit college and take his talents to the big leagues. Hearing his exceptional talent, it's easy to understand why he was driven to give it his all.
Isaiah Rashad sat down with us to speak on being the voice of his city, which rappers' faces would be carved into on his ideal Mount Rushmore, his EP Cilvia Demo, and which team he feels best resembles his group TDE. Get to know him below, and pick up a copy of Cilvia Demo on iTunes.
You have artists like Juicy J and Yo Gotti serving as Memphis' biggest stars. How do you feel to be anchoring your city of Chattanooga, Tennessee?
It's exciting. I don't think about it like that. I thought it was just responsibility. I gotta start living it up with that! and start looking for a little more fun. I feel like a hero sometimes. I feel invincible a little bit sometimes, like I'm in my own world. I get to project my city. Chattanooga hasn't had a story come out of it in a long time. So, it's gonna be crazy. That's how it feels for me.
You said you were nervous creating Cilvia Demo. With the reception it received, are you satisfied with the project overall?
I'm happy about it. I'm proud. I didn't want to make it complex or anything like that, but I wanted it to be a mature project. I wanted you to get it though. I wanted you to understand it. And seeing people understand meant the most to me. That's the most exciting part.
How would you describe Isaiah Rashad in high school? Were you the athlete, the poet, the nerd?
When I was in high school, I was your poetic underachiever. That's what I call it. In ninth grade I just tricked off and wrote raps all year. I had a 0.7 GPA but I graduated with a 3.1. I could do it when I wanted to. I just wanted to write raps. I used to record during tech class or during lunch on the school's Macbook Pros. It had a little mic on the top for Garage Band.
Do you remember the first song you ever wrote?
The first verse I ever wrote was on DJ UNK's "Walk It Out," after I heard Andre's verse — Andre 3000's verse.
Nice. Let's say you could carve your personal rap Mount Rushmore. Who's faces would adorn Isaiah Rashad-more?
My rap Mount Rushmore would be Pimp C. Then you got Kool G Rap. Then you got Pac. And Big Boi.
Who's your biggest influence on that list?
Big Boi.
Why Big Boi?
Big Boi is probably the most diverse rapper I've ever heard besides Missy Elliott.
If you could compare the TDE line-up: Kendrick, Schoolboy, Jay Rock, Ab-Soul and Sza to any sports team, which team would you guys be and why?
If I could compare TDE to a sports team, it would probably be…what's the most complete team out there? I don't wanna jinx any of us man! (Laughs) We're like the 2008 national team.
Was that the Redeem team? Why them?
Yeah. Because you have Kendrick. Kendrick can do everything. Then you have Schoolboy Q, he's like Carmelo Anthony. He just goes ham. And then you have Jay Rock. Wasn't Kevin Love on the Redeem Team? People underestimate Jay Rock just like how people underestimated Kevin Love. But Kevin Love puts 40 points and 20 rebounds on the board when you aren't even looking. Then you have Ab Soul. Soul would be more of a Chris Paul. He's strategic. He knows everything. He has the vision; you know what I'm saying? And I would be Durant.
One of the records we loved off your EP was "Tranquility." How did that record come together?
The song "Tranquility" came about when my friend Farhot hit me up. He was in town in LA and had a studio. He told us to come through, so we came through. He played a couple beats and he was like "Pick one." I picked the beat for "Tranquility" and wrote it on the spot.
You created a mini-documentary to go along with Cilvia Demo. In it you described yourself as "An artist, conflicted, and a parent." How has it been trying to juggle those roles?
The conflict of being an artist and being a parent is the time it takes away from being at home. Having to worry about so many other things and actually having to prioritize things outside of what you naturally feel you need to do. Sometimes I walk out feeling like I'm a crappy dad. But I shake it off, I write a song about it and keep pushing.