A-League: Perth Glory v Sydney FC
April 13, 2014
via
Sydney Morning Herald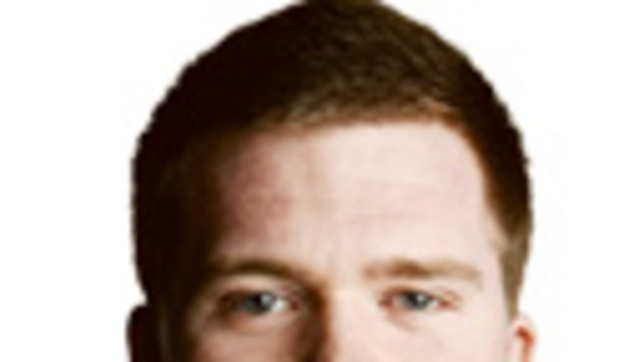 Can Sydney FC qualify for the A-League finals against a Perth Glory side playing for pride?
Welcome to the season-defining final round match of the A-League. Sydney FC take on Perth Glory in a match where they know what they have to do. Will Frank Farina send his troops onto the field in a defensive frame of mind with the knowlwdge that a 1-0 loss would still be enough to qualify for the A-League finals? Or will Sydney go for the win? Regardless of the intent, it must weight on their mind. If the match is close, the Sky Blues will no-doubt be jittery late in the match.
So the equation is clear, if Sydney lose by two goals they will miss the finals. 
Read Dom Bossi's preview as he talked to Richard Garcia in the lead-up to the match.
Terry McFlynn has just bid farewell to to his legions of fans in The Cove and across Australia. A shame he couldn't play today. Great banner of St Terry by The Cove. Nice one.
On the field Jacob Burns is also playing his last 90 minutes as professional footballer plus injury time, although he might get an early shower and ovation if the result is decided either way.
Don't expect the combative midfielder to go quietly either.
Burnsy mightn't be the most popular or prettiest player ever to pull on a boot but no one can ever question his commitment. 
Close to kick off in the final game of the regular A-League season with Sydney's finals campaign on the line as other results didn't go their way last night.
Here come the teams now. Will it also be the last time we see Alessandro Del Piero and William Gallas on these shores?
Del Piero was in masterful touch last week and could have another season in him if he can stay injury-free while Gallas' marquee at the Glory has been little more than a costly cameo.   
Strong line-up for Sydney while Gallas is playing stopper for the Glory. A strange one there.
Newcastle Jets fans will be death-riding the Sky Blues - not that that's anything new - as a two-goal loss would elevate the Jets into the finals at Sydney's expense.
1 min: Sydney FC kick off and we're under way. Oggie pumps it long and they win a throw deep in Perth territory. 0-0 
3 min: The pitch is not exactly a picture after last week's quagmire and a huge swath has been relaid in the middle. It's very patchy and passing and control will be difficult.
The Glory look to release Sidnei with a long ball over the top but he's offside. A sign of things to come and a warning for Sydney who are defending with a high line. 0-0
5 min: Sydney holding possession content to stroke it around the back looking for an opening. Jurman puts on a nice turn on the line and looks sharp in these opening minutes. Perth look a but toothless in attack.
Davis gets a cross in but it floats across the byeline with no one on the end. Sidnei picks it up and wins a corner for his efforts but it is cleared. 0-0
7 min: Perth win a free out wide on the left and it is whipped in but cleared. They pump it back in and the clearance flies high with Sidnei looking to get underneath and cause trouble but they manage to clear it at the second bite. Gallas looks composed in midfield. Maybe he should have moved there earlier.
Griffiths tries to hit a loose ball from outside the area but has an air swing. 0-0
9 min: Having said Perth look toothless, they've been on the attack ever since. But you feel only a Sydney error will let them in, and the Sky Blues back four have been very tight lately.
Del Piero gets a touch finally and releases Jurman, who looks to surge to the byeline but can't keep the ball from going dead in the wet conditions. 0-0  
12 min: Davies looks lively for Perth, running at the defence down the right channel. He gets another cross in from the corner but it's straight at Janjetovic. 0-0 
14 min: Del Piero thought about a shot but passed out to Abbas whose cross had no one attacking it for Sydney and Perth are able to clear. Harold was released beautifully witha defence splitting pass from the back and had a chance but fluffed his shot. Warning sign for Sydney. 0-0
15th min: Very poor start by both sides so far. The Sky Blues are looking very tentative early, no doubt aware of the enormity of the situation.
16th min: Del Piero drives a shot at the Glory's keeper. Great opportunity to gain some breathing space spurned by the Sky Blues captain.
20th min: Del Piero milks a free kick, sucking Glory captain Jacob Burns into a challenge on the edge of the penalty box. His shot curls wide and high. Was it a shot, or was it a poor cross?
25th min: Dimitrijevic drives a shot wide of Duncan in the Gory goal. Sydney FC are starting to find their feet in this match. Nerves aplenty here in Sydney.
29th min: Jacob Burns fells gains a yellow card for felling Ryall on the edge of the box. Burns isn't changing the way he plays in his last game of football.
35th min: William Gallas cleans up a Del Piero through ball. The wily defender showed some real pace their to beat Abbas to the ball.
41st min: Another example of expert defending from Gallas who shepherded Abbas to the touchline and then fleeced him of the ball. Calm and composed.
42nd min: Superb save from Duncan with a strong right hand to deny Ryall from five yards off a Del Piero through ball. Somehow Sydney FC fail to score from the follow-up. How did that not go in?
"25 minutes gone and there's little to report so far. No side has put two hands around the contest, with just a few half-chances going either way. Sydney are enjoying the better possession but have looked a little vulnerable on the break, especially down the right. The Sky Blues look well off their excellent wet-weather form of last week."
37th min: Terry Antonis hits an ABSOLUTE SCREAMER. From a Del Piero layoff, Antonis let the ball come across him and sent a piledriver into the bottom corner of the Glory net from well outside the box. Goal of the week for sure. What a strike in the wet. That will settle the nerves a little...
Sydney FC 1 Perth Glory 0