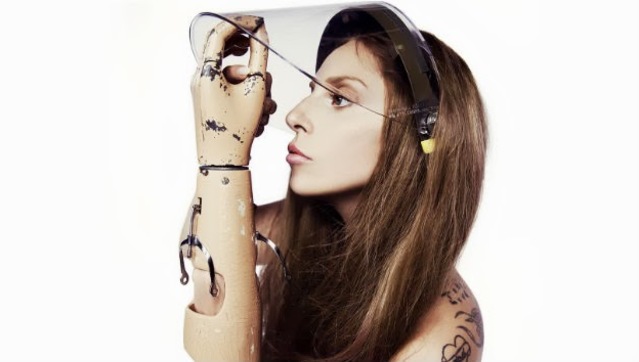 Interscope Records
Lady Gaga
and her boyfriend,
Chicago Fire
star
Taylor Kinney
, have been together for two years, so, is he looking to take things to the next level?  According to one report, yes.
Life & Style Weekly claims that Kinney has been "secretly" shopping for an engagement ring for Gaga.  The mag quotes an insider as saying, "Taylor's been looking at engagement rings for [her] for a couple of months. He has told a couple of his close guy friends that he wants to propose soon."
How soon? Apparently, Kinney wanted to pop the question last month, when Gaga turned 28, but he hadn't found the right bling yet.
"Taylor was considering proposing over her birthday," dishes the insider. "But he hadn't found the right ring in time. He wants to find something unique that will suit her personality." 
But even if Kinney does propose in the near future, Gaga certainly doesn't have time to plan a wedding.  She kicks off her new tour, artRave: The ARTPOP Ball, next month, and currently has dates scheduled through November.  Teasing fans with what they can expect from her new show, she tweeted, "No pressure but if you are attending the artRAVE we suggest in the outfit category you GO FOR IT BECAUSE WERE GOING TO AN ALTERNATE UNIVERSE."
By the way, if Gaga did tie the knot, don't expect to see a magazine spread with photos. In her 2011 ABC special A Very Gaga Thanksgiving, the singer told Katie Couric, "My love life is the only thing I don't talk about. The day I get married, no matter how many helicopters are flying over that chapel, they are not getting one picture."
Copyright 2014 ABC News Radio