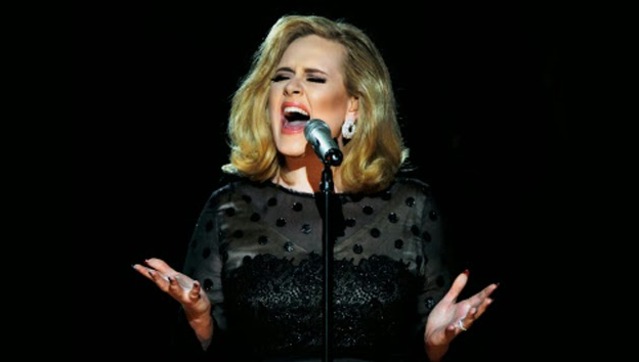 Cliff Lipson/CBS
Other than her performance at the Academy Awards in early 2013, it's hard to think of the last time
Adele
performed live for a big audience.  But if one British tabloid report is to be believed, she'll be hitting the stage later this year for a big "comeback" concert.
The British paper The Sunday Express claims that Adele's new album is due in October, and she wants to celebrate it by performing a concert at London's Royal Albert Hall.
A source close to Adele tells the paper, "This is the most exciting and promising news fans have had from Adele for ages," but cautions, "A world tour is still a long way off, certainly a conventional series of shows...The key to all these plans is that Adele feels comfortable with her voice. She has vowed that she never wants to break down during a tour or put her voice through so much stress that she suffers problems."
In October of 2011, Adele was forced to cancel the remaining dates of her tour due to a vocal hemorrhage and later underwent surgery to correct the problem.
Copyright 2014 ABC News Radio