Now Playing in Your Living Room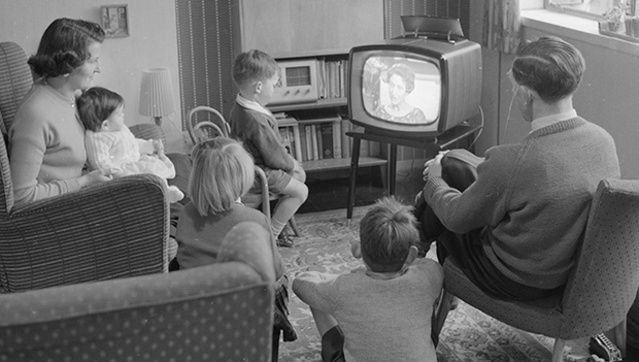 Now Playing In Your Living Room
Video on Demand (VOD) has revolutionized the timeless human pleasure of lounging at home. To see the latest and greatest Hollywood blockbusters there's essentially no reason to leave the house anymore. With theatrical to home video windows getting smaller and smaller, and an amazing range of excellent cable dramas on hand, there's more content than ever available at just the click of a button. Our friends and resident film experts at JoBlo put together five of your best bets for the month — all of which are available to you without ever having to leave your couch. Crack a Pepsi and click play.
Banshee
An unapologetic throwback to a simpler time in television drama,
Banshee
feels like a '70s/'80s action show (think The Rockford Files or Magnum P.I.) albeit far more risqué being on cable (it airs on HBO sister station Cinemax). Banshee stars Australian leading man Antony Starr as an enigmatic thief released after a 15-year stretch in prison. He lands in a small town called Banshee where, through a mysterious chain of events, he winds up posing as the town's new sheriff, Lucas Hood. Banshee is jam-packed with action, drama, and an intriguing supporting cast, headed by Ulrich Thomsen as a former Amish farmer turned gangster. This isn't a complicated show, but it's a really fun one. The entire first season is available on-demand on Amazon, iTunes, and also on DVD/Blu-ray.
Enemy
Actor Jake Gyllenhaal made a big splash at the Toronto International Film Festival this fall by appearing in not one, but two films directed by Quebec auteur Denis Villeneuve. The first film –
Prisoners
– played to rave reviews and boffo box office (it's available now on iTunes, Amazon, Blu-ray/DVD, and most other pay-per-view services), but their second, more experimental collaboration –
Enemy
– also generated a lot of buzz.
Enemy
will be playing in select theaters throughout the spring, but it's also hitting various VOD platforms, starting with DirectTV. While
Enemy
is unconventional to say the least, this experimental tale of two twins (both played by Gyllenhaal) who start taking over each other's lives is a must-see for fans of weird cinema. If you're a David Lynch fan, this is right up your alley.
The Last Days on Mars
Science-fiction fans might have missed
The Last Days On Mars
when it hit select theaters this fall, but it's a real hidden gem and well-worth checking out. Liev Schreiber stars as an astronaut stationed on Mars who — at the tail end of his mission — discovers a substance that quickly transforms his fellow scientists into rabid zombie-like monsters. It's now up to Schreiber to keep this parasite from spreading to Earth — if he can survive long enough.
The Last Days On Mars
isn't particularly original, but it's a fun little sci-fi actioner, with surprisingly high production values for a movie shot on a shoestring budget. You can find it on iTunes, Amazon, or on Blu-ray/DVD.
The Americans
With the second season of this fledgling cable drama about to kick-off, now's the time to discover this gem of a show if you haven't already.
Felicity
's Keri Russell, and
Brothers & Sisters
vet Matthew Rhys star as Russian sleeper agents stationed in Washington D.C circa 1981. Posing as travel agents, the couple attempts to keep their Kremlin superiors happy by pulling off dangerous missions, while also hiding their secret identity from their two children, both of whom were born in the US. While centering the show around Russian sleeper agents might seem like a risky concept,
The Americans
is quickly establishing itself as one of best new shows out there, and the entire first season is now available on iTunes, Amazon, and on Blu-ray/DVD. Beware: This is TV at its most addictive.
Gravity
While many of you probably (hopefully) saw this in theaters,
Gravity
is now making its way to home video. Starring Sandra Bullock and George Clooney, and up for a slew of awards,
Gravity
has already established itself as a sci-fi classic, and is a must-see by any standard. While no home theater setup could ever duplicate seeing this on a giant IMAX screen,
Gravity
 holds up pretty well for home viewing. This one is available everywhere, from iTunes to Amazon, but is especially worthwhile if seen on Blu-ray, where it's been lovingly transferred in one of the best high-definition transfers to date. A 3D version is also available.