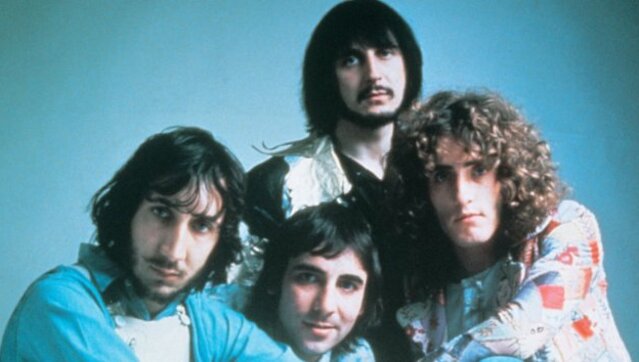 Geffen
The Who
's four founding members all possessed such distinct personalities, yet they worked together as an amazing sonic unit.  Guitarist/songwriter
Pete Townshend
is a spiritual, yet angry, seeker; singer
Roger Daltrey
is a bastion of strength and self-confidence; late bassist
John Entwistle
was a soft-spoken and quirky musical virtuoso; and late drummer
Keith Moon
was a madcap prankster and a hyperactive force of nature, with an insatiable appetite for drugs and alcohol.
Now, a new online personality quiz helps fans determine which member of the band they're most like.  To get an idea of what you're in for if you take the test, here's one of the 10 questions, along with four the answers from which you'll get to choose:

"In your workplace, what's the most effective way you find to do your work?"
- Hitting all the keys at once and then smashing the monitor.
- Sitting very still, fingers a-blur, typing like a fury.
- Jumping up and down with your laptop and swinging your arms about.
- Whirling your mouse around your head by the cable.
So which Who are you?  If you really want to know, visit BBCAmerica.com now.
Copyright 2014 ABC News Radio