Artista de la semana: Big K.R.I.T.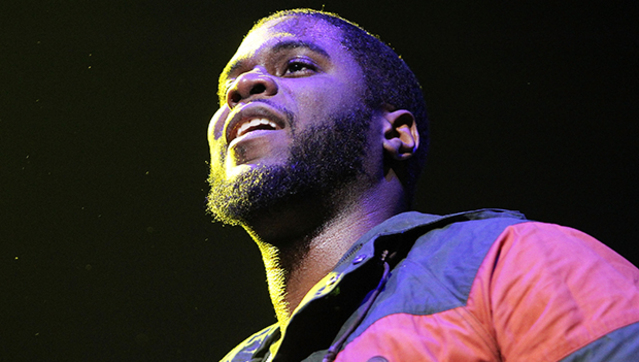 Big K.R.I.T. is hip-hop's quintessential jack of all trades. If you need a beat from him, he'll supply it. If you need some verses, he'll seamlessly pen them to your liking. The Southern gentleman wows because of his versatility and endless skillset. With a soulful demeanor he channels from his musical influences and Southern background, K.R.I.T. swims in a lane all his own as one of the more candid and expressive artists of hip-hop's current state. On mixtapes like K.R.I.T. Wuz Here and Return of 4EVA he instills life into his characters. That's why Def Jam signed him to release his debut album Live from the Underground in 2012.
In 2013, he dropped his mixtape King Remembered In Time, which was well-received by fans and critics alike. We loved it so much we featured it as a mixtape of the month in April. Later that year he hopped in the studio with Future to deliver "Just Last Week," displaying that his circle of friends and collaborators in the rap world is wide-reaching. Although King and hasn't left our rotation yet, last week K.R.I.T. served up a ton of new music for what he deemed the #WeekOfKRIT to get fans excited for his forthcoming studio album. He dropped six tracks including, "New Agenda" featuring a verse from Rick Ross, "Conscious Effort (Freestyle)", "Wolf on Wallstreet", and "Lac Lac" with a little help from A$ap Ferg. You can look forward to K.R.I.T.'s upcoming full-length CADILLACTICA later this year.
With a strong 2013 behind him, K.R.I.T. is gearing up for an even bigger year in 2014 with his sophomore album on the way. He sat down with us to discuss his new album CADILLACTICA, working with 9th Wonder and B.B. King, his favorite beat ever, why he's the best NBA2K14 player of all time. Get to know him below!
We want to take it back a little bit. June 5, 2012. Do you remember that date?
Oh yeah man. June 5, 2012 was Live from the Underground date.
There we go. We want you to take us back to that day and describe those initial feelings you had when you saw your debut album hit the shelves.
Man, it was overwhelming. Being an artist and making beats since I was 13-years-old and watching MTV, I think being able to drop a major label album was the goal. To come so far coming from Mississippi and going to New York, making a name for myself, and being on tour, and all those things to where I finally was signed in 2010, to finally dropping my album in 2012, and knowing that people would go and support it because I put in the footwork and built a solid fan base, it was love man.
What made you decide to look towards different producers while developing your second album CADILLACTICA?
King Remembered in Time was the first time I outsourced another producer and that producer was 9th Wonder. And that record, people loved it. It was so warm. It was different from all of my productions.
I decided with CADILLACTICA to produce the majority of it, but also work with other producers as well, so I could get out of my comfort zone and learn more.  I've been working with Terrace Martin, Rico Love, I still haven't gotten in with 9th Wonder yet, but, I'm definitely planning on it. And, I'm trying to get in with DJ Premier as well. It's great because there are so many different creative minds in the studio working together for the betterment of the project.
If you could choose your favorite beat you produced and wrote to, which record would that be and why?
I'd have to say the one with B.B. King. The reason I say that is because I produced it, I wrote the hook, and B.B. got in the studio. Like man, "I have a song that I came up with creatively and B.B. King added to it." You know what I'm sayin'? I think that to me that moment will forever be a milestone.
Definitely. You've proven your lyrical capabilities on the BET Cypher, on ASAP Rocky's "One Train", and you were mentioned on Kendrick Lamar's "Control" verse. Do you feel you still don't get enough credit as a lyricist?
I think being from where I'm from, people don't expect lyricism, even though there's plenty of it. I'm not just saying from the South, but I'm saying from Mississippi as a whole man. You know, David Banner was lyrical. The homie Yelawolf from Alabama is lyrical. There's mad artists that came from where I'm from [who were lyrical] but it's harder for me to prove myself based off what history has said about the state that I'm from and how Hollywood depicted the state that I'm from. It's a different battle. But, if people go back and listen to the music and listen to the content, I've dropped over 251 songs. They all had different content, different topics, different hooks that I wrote, you know? And I'm still dropping records. I'll never run out of content. I always believed in being creative and having great subject matter. So lyrically, I'll always try to push myself to go as far as I can. All I ever wanted at one point was for people to listen to my music. Now that I'm at this point, I definitely gotta make sure I say something that's important.
How would you describe the state of hip-hop right now?
There are a lot of young artists bringing about their own label, their own artists, and are marketing themselves. They're directing their own videos and are more hands on in their careers.
We have a lot of conversations all the time about what if rappers had a union you know what I'm sayin'? Where we could all sit down and make sure our albums are rolled out properly and make sure we're marketed how we wanted to be marketed, and make sure that creativity is how it should be.
How important is it to you to have such an open relationship with yours fans on Twitter and Facebook?
It's extremely important. A lot of these people that I do interact with I've seen at my shows a number of times. Some of these people became extremely close with me. So, on Twitter it's like, "Holla at the homie from the block." Like I wanna check up on them as much as they check up on me. They relate to the content, so when they come to the shows and they see me out and about, they wanna tell me how the song helped them in what they went through. Those experiences inspire me to continue doing what I'm doing, you know?
Definitely. We also know you're an avid video game player. So we gotta ask you this: NBA2K14 or Grand Theft Auto 5. Which have you been playing more of?
Ah, man 2K14.
Is it because you have your own song in the game?
Nah! But, I will say that having my own song on 2K14 definitely makes it harder to beat me in the game.
In addition to being a video game junkie, you're a sneaker head. We've seen Kanye go over to Adidas. We've Drake go over to Jordan. If you could side with a sneaker company, who would you choose and why?
It's gotta be Jordan man. I'd go with Jordan.
Related Articles:
Mixtapes of the Month: April
Pulse On Who's Next: Rhapsody
Rappers We'd Love To See On The Big Screen