Jennifer Aniston made Justin Theroux throw out teeth
September 18, 2013
via
BANG Showbiz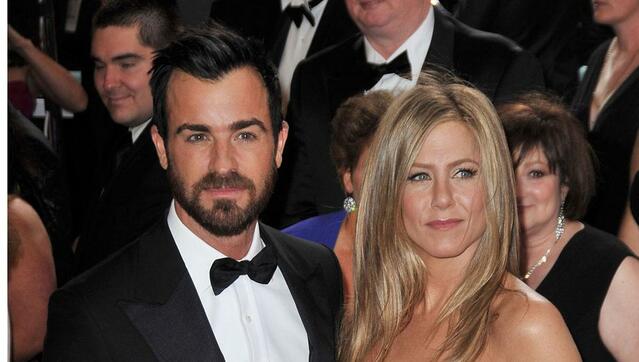 Jennifer Aniston demanded Justin Theroux get rid of his collection of old human teeth and waxwork throats.
The 44-year-old star told her 42-year-old fiancé that he couldn't bring the unique collectables to their $21 million Bel Air mansion which they moved into late in May following renovation work.
The weird collection includes models which show the effect of sexually transmitted diseases syphilis and gonorrhea on the throat.
Justin told GQ magazine: "[They are] beautiful wax-museum pieces - handmade, from the 1800s - from a museum of curiosities. They're open mouths with tongues and in the throats are different stages, labeled, of syphilis and gonorrhea.
"I also have a dentist who saves [teeth] for me. People think they're little mints - 'Don't eat the teeth!' "
While the unique items didn't manage to make in the couple's beautiful 8,500-square-feet home he managed to find space for them in his office.
He explained: "Those definitely found a great place in my office in LA. They weren't going to be above the fireplace anytime soon."
However Jennifer and Justin did choose to keep the six chickens which came with the house.
He explained: "We inherited the chickens from the previous owners. They were like, 'Of course we'll get rid of the chickens,' and we said, 'Are you crazy? Don't get rid of the chickens. That's half the reason we wanted this place.' "