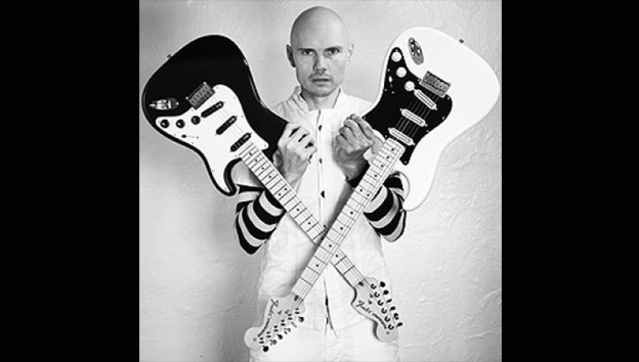 Universal Music Group Distribution
In the midst of recording the new
Smashing Pumpkins
album,
Billy Corgan
has happened upon a forgotten stash of unreleased material.  In a brand-new update on the
Smashing Pumpkins' official website
, Corgan writes, "I'm currently mulling the release of a 'best of' (which if you heard the stuff you know I'm joshing) of my many demos from 1985-1986." 
The singer reveals that he found roughly 60 tapes of material, recorded when he was a teenager, including "plenty of...stuff worth a chuckle or a nod: some goth, some heavy metal, and even some electronic stuff."  He muses that he might eventually release the demos on vinyl in the same way that he recently released AEGEA, a "soundscape" album that was offered online and limited to 500 copies, each individually signed by Corgan.
Fear not, Pumpkins fans: The recording of the new album, Monument to an Elegy, hasn't been slowed down by this recent demo discovery.  Corgan reports that bass tracks were laid down this week.
Follow @ABCNewsRadio
Copyright 2014 ABC News Radio