Ginnifer Goodwin and husband 'in love' with son
June 04, 2014
via
BANG Showbiz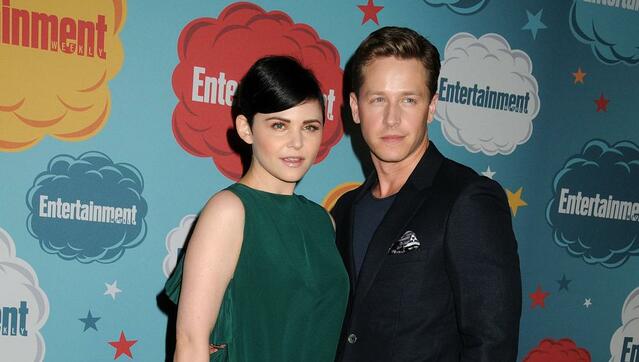 Ginnifer Goodwin and Josh Dallas are "in love" with their newborn son.
The 'Once Upon A Time' co-stars, who got married in April after more than two years of dating, welcomed their first child into the world last Thursday (05.29.14), and the 32-year-old actor admits their baby boy has become their "favorite person."
Josh, who plays Prince Charming on the ABC hit show, wrote on Twitter on Tuesday (06.03.14): "Thanks for all the well wishes about our new baby boy. We are in LOVE! He's our favorite person."
The couple have yet to announced their son's name, but Ginnifer previously admitted that they were struggling to come up with suitable options.
She said: "Naming a child with the last name of Dallas is a little more complicated.
"[We won't have] a first name that begins with a D because it gets porn-y. And nothing geographical because it sounds like an airport."
News that the 35-year-old actress was expecting first broke in November last year, just weeks after the pair announced their engagement.
Josh said at the time: "We are so thrilled... and can't wait to celebrate with our friends and family including our second family at 'Once Upon a Time.' "