NRL defends controversial round 13 rule after James Tedesco backflips on Raiders deal
June 05, 2014
via
Sydney Morning Herald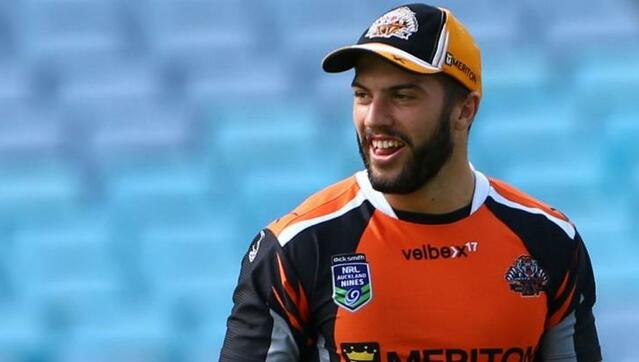 The NRL has defended the controversial round 13 rule that allowed James Tedesco to backflip on his deal with the Canberra Raiders.
The Rugby League Players' Association is also remaining steadfastly behind in the concept despite Tedesco's captain at the Wests Tigers, Robbie Farah, saying he is opposed to it.
The Raiders announced a couple of weeks ago they had secured the prize signature of Tedesco on a three-year contract worth a reported $1.9 million.
However, the 21-year-old had a change of heart and informed Raiders coach Ricky Stuart on Wednesday he would be staying at the Tigers.
An NRL spokesman said while he understood the angst of Raiders fans, the rule was in place to allow players a cooling off period before making such an important career decision.
"Some of the players signing contracts are young and impressionable and, for such a big decision in their lives, they should be given time to ensure they have made the right choice,'' the spokesman said.
''The rule has the support of the Players Association because it gives players time to contemplate their decision.
''It is understandable that fans become upset when a player changes his mind and decides not to join a club, so we encourage clubs not to announce new signings until after the round 13 cut-off.
''That is when a contract is registered and that is when the clubs are in a position to announce that the signing is confirmed.
''We can understand Raiders fans being disappointed that James Tedesco will opt out of his contract with Canberra.
''But the Raiders benefited from the rule last year when Josh Papalii opted to stay with the club using the same rule.''
Papalii signed a contract with the Eels last year before changing his mind and re-signing with the Raiders before round 13.
The Raiders were also interested in retaining fullback Anthony Milford before he stuck with his original decision to join the Brisbane Broncos for the next two years.
Tedesco is the fourth recruiting target the Raiders have missed out on after Kevin Proctor, Michael Ennis and Josh Mansour.
Asked if the NRL is concerned about the number of quality players the Raiders have missed out on, the spokesman said: ''All clubs secure and miss out on players. That is a normal part of the rugby league system.''
While a spokeswoman for the RLPA said the majority of players supported the round 13 rule, Farah made his stance clear.
 "I don't agree with the rule and if you ask me, I think it's a terrible rule," Farah said.
 "Other players are taking advantage of it, so why can't James? It's happened in the past but, as I said, I don't agree with it.
''Players will continue to take advantage of it [because] no rule has been broken."