Volledige ADE programmering van Sugarfactory rond
October 07, 2013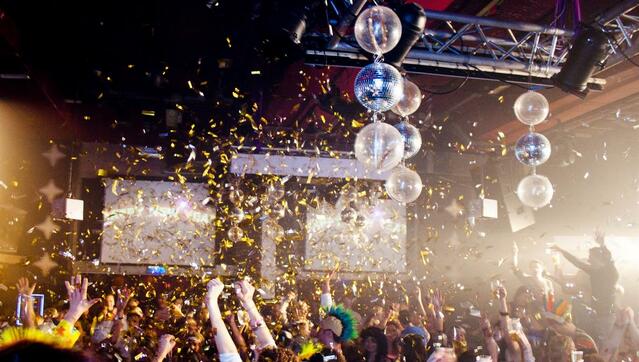 De programmering van de Sugarfactory tijdens het Amsterdam Dance Event (ADE) is rond. Van 16 tot en met 20 oktober brengt de club bij het Leidseplein tien feesten. Centraal staan gerenommeerde namen, opkomend talent en veel warme en stevige bassen.
De Sugarfactory doet voor de achtste keer mee aan het internationale dance event. Dit jaar staan onder meer grote namen als Kerri Chandler (US), Stephan Bodzin (DE), Apollonia (FR), Baskerville (NL) en de Zuid-Afrikaanse Black Coffee op het programma. Tevens klinken er ook nieuwe sounds in de Sugarfactory. De in Berlijn wonende - dubstep infused electronic hiphop - artiest Robot Koch draait op de zaterdagavond tijdens Plafonddienst. Volgens Low End Theory, een bekende clubavond in The Airlines club in Los Angeles, 'one of Europe's finest producers of the beat generation'.
Verder laten onder meer opkomende dj's en producers Kastle en Tourist hun sounds horen. De Amerikaanse Kastle laat liefhebbers van zowel dubstep, drum&bass, soulful house, hiphop en R&B aan hun trekken komen tijdens Plafonddienst op de donderdagavond. Handig voor de mensen die de dag erna moeten werken: dit feest begint al om 19.30 uur en duurt tot 22.30 uur.
Sugarfactory heeft dagelijks tijdens ADE twee events: een in de avond en een 's nachts. Op zondag opent de club

zijn deuren van 7.00 tot 14.00 uur. Geen van de feesten is tot nu toe uitverkocht. Kijk voor de volledige agenda, de line-ups en voor tickets op de site van Sugarfactory.