March 12, 2013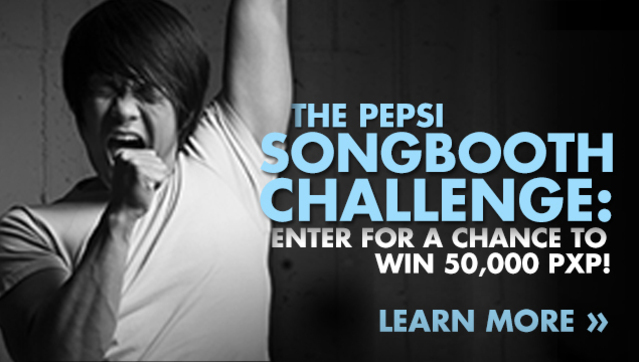 START WITH SONGBOOTH
Your path to fame begins with the Songbooth app. Download it now and show the world what you're made of.
EARN POINTS, GET REWARDS
The more songs you view, share or upload, the more Pepsi Experience Points™ you'll earn, and the more music rewards you can redeem for headphones, concert tickets and more. So what are you waiting for? Let your singing do the talking.
PEPSI SONGBOOTH CHALLENGE: LET YOUR VOICE BE HEARD
Access the Pepsi tab, choose from our featured songs, psyche yourself up – and sing your heart out.
GET A LOT OF LIKES, AND GET ON THE STAGE
Next, post your video within SongBooth and wait for all the likes to roll in. The top 9 performances receive 10,000 PXP points and get featured on Pepsi.com. If you're the most liked, you'll get featured on Pepsi.com and receive 50,000 PXP points which may be redeemed to see Beyoncé live in concert.