Interview: Echo Speaks on the Future of Latin Music, Style, and What He's Got Planned In 2014!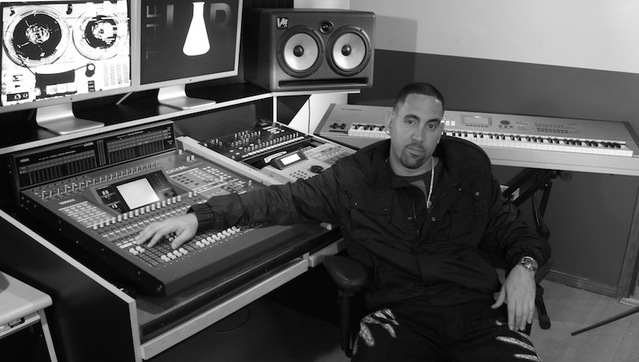 You probably know Paul Irizarry by Echo–even if you don't recognize the name. Echo's an urban and pop music producer hailing from Puerto Rico. After being in the music game for more than 17 years, he's worked with some of the biggest names in Latin music including  Daddy Yankee, Tego Calderon, Don Omar, and Wisin Y Yandel. He played a major role in pioneering the Reggaeton movement, and has three Grammy wins under his belt.
We caught up with Echo to find out the origins of his name, where he spends his time and what's coming up next. Get to know him below!
How did you get your name?
I'll tell you this:  The reason my name is Echo is because I use to wear Ecko Unltd clothing since it was just black t-shirts and graffiti way back in the day. That's basically why they started calling me that and I was endorsed by them. I was the only one that started to mess with Spanish and hip-hop stuff, I was a part of that.
Who do you think is the best-dressed musician of all time?
I will have to say Prince, definitely.
Who do you think is the best dressed Latin Musician of the year?
I always liked the way Draco dresses himself, plus he's a great musician. I'm not really paying much attention to that these days cause I'm a studio slave.
What do you think is the most exciting thing happening in the Latin music right now?
I think the most exciting thing happening in Latin music is the fact that artists like Pitbull, who are Latino but bilingual are really able to connect with the masses and not just limit the Latin music to Latin countries. They bring it to a broader audience and have a product that is liked by a Mexican in LA who grew up speaking English only, as well as a Mexican from Tijuana who only knows Spanish. I think that's the future, those type of products that can connect to Latinos worldwide no matter if they're in the US or in Latin countries.
Where do you spend most of your time?
60% of the time I'm in Puerto Rico, the rest of the time in Miami or NY. My home base is in PR.  This might change next year. We're looking to move all together to Miami and leaving the studio in Puerto Rico.
What do you have planned musically in the coming months?
Great stuff happening, just finished being part of Tego Calderon's new album right now called El Que Sabe Sabe. Also, working with Tempo who is a rapper, definitely something super interesting to look out for. We're doing a compilation album called Echo Sistemas. We're doing a bunch of stuff, God bless. Whenever you hear Echo you know its going to be a hit!