Rita Ora quiso besar a Iggy Azalea
August 27, 2014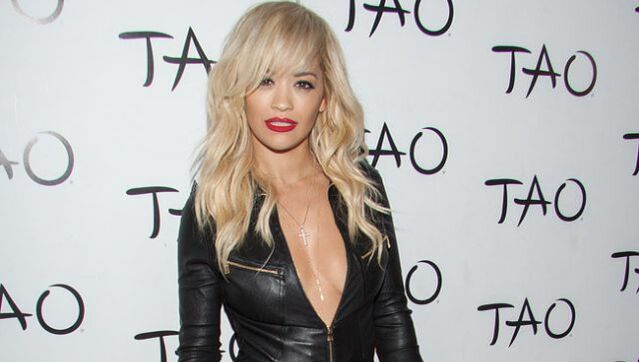 En un intento por aumentar la temperatura durante su intervención, la cantante Rita Ora propuso a su compañera Iggy Azalea protagonizar un tórrido beso sobre el escenario de los premios MTV Video Music Awards el pasado domingo mientras interpretaban su dueto Black Widow, una idea que fue rápidamente descartada por la rapera al recordarle demasiado a la polémica actuación de Britney Spears y Madonna durante la gala de 2003.
"Le dije a Iggy que deberíamos besarnos cuando estuviéramos sobre el escenario, durante nuestra actuación. Pero me dijo que sería una locura porque eso mismo ya lo habían hecho antes Britney Spears y Madonna. La verdad es que su beso es una de mis actuaciones preferidas de la historia de los MTV VMAs", confesó Rita al periódico The Sun.
Lo cierto es que las dos artistas pueden considerarse afortunadas tan solo con haber podido salir al escenario, teniendo en cuenta la aparatosa caída que sufrió Iggy durante los ensayos previos a la gala en el estadio The Forum (Los Ángeles), un incidente que asustó enormemente a Rita.
Además de haberle permitido enamorar al público con su provocadora actuación, su colaboración con Iggy ha supuesto todo un proceso de aprendizaje para Rita, quien no puede más que admirar el cuidado que pone la cantante en cada detalle de sus temas, sobre todo en lo tocante a la realización de los vídeos musicales.