Line-up MTV Music Week verder uitgebreid
October 25, 2013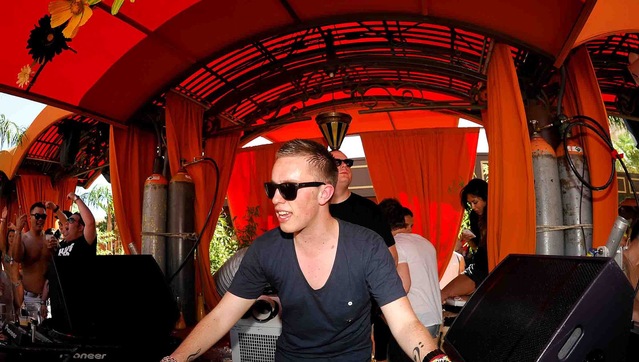 De line-up van de 'MTV Music Week' is verder uitgebreid. De Nederlandse dj Nicky Romero (foto) en het Oostenrijkse dj-duo Klangkarussell staan nu ook op de line-up. De 'MTV Music Week' is een vierdaags muziekfestival dat voorafgaand aan de 'MTV EMA' van 6 tot en met 9 november aanstaande in Amsterdam plaatsvindt. De 'MTV EMA' is een muziekawardshow en is op zondag 10 november in de Amsterdamse Ziggo Dome.
Klangkarussell - bekend van de grote hit Sonnentanz - staat op vrijdag 8 november in AIR Amsterdam. De dag erna staat Nicky Romero in dezelfde club tijdens 'MTV Music Week edition'. Hij presenteert elke zaterdagavond 'Protocol Radio' op 538 en maakte samen met Avicii de hit 'I Could Be The One'.
Romero kan tijdens de MTV EMA in de prijzen vallen, want hij is genomineerd in de categorie Best Dutch Act. Hij neemt het in die categorie in ieder geval op tegen zijn elektronische collega's Armin van Buuren en Afrojack.

Tijdens de MTV Music Week zijn er naast dance optredens ook pop en rock optredens. Elke avond zijn er verschillende optredens bij te wonen in de grote Amsterdamse poptempels en clubs zoals Paradiso, Melkweg, Bitterzoet, Jimmy Woo, AIR, Chicago Social Club en Club Ziggo.