Captaincy 'a privilege' for humble Mowen
November 01, 2013
via
The Age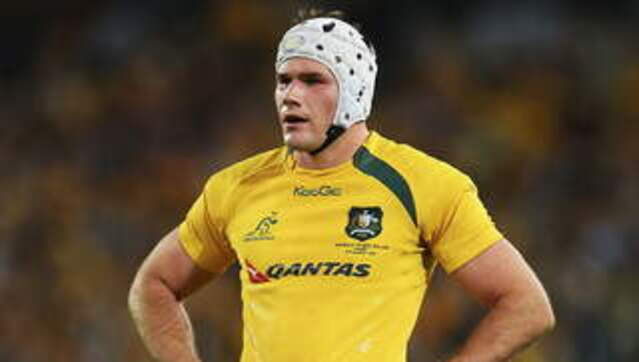 In his own words, Ben Mowen would have been happy ''carrying the drinks'' on this year's spring tour.
Uncapped at Test level at the start of this year, the 28-year-old could have been forgiven for thinking the Wallabies captaincy was beyond his reach.
He was one season into a career rebuild at the Brumbies after being shown the door at the Waratahs 18 months earlier.
While the steely determination that underpinned his hard-fought achievements would have ensured a Test call-up was next on Mowen's list, the captaincy was another matter.
''It's a great privilege and not one that is lost on me,'' he said.
''I've waited a long time to play England in England and personally, just to be part of that, I, like the rest of the team, am super excited by that.
''To receive [the captaincy] honour is very special. I'll be making sure I do my best to ensure we can contribute to a result on Saturday.''
Wallabies coach Ewen McKenzie told Mowen on Monday that he would captain Australia against England.
It was business as usual, according to the Brumbies No.8, with neither he nor James Horwill wasting any time dissecting what was arguably the biggest decision of McKenzie's time at the helm to date.
''We haven't really felt the need to sit down and hold hands and talk about it,'' Mowen said.
''We've both just gotten on with our jobs. Me and 'Kev' have been mates for a very long time and we've got a very good balance when we work together.
''He's going to have a huge role for us on Saturday in terms of leadership.
''Whether you have a 'c' next to your name or not he's a leader and I know he'll be looking to put a huge performance in.''
For the first time under McKenzie, the Wallabies will not be able to claim inexperience as their disadvantage alone.
England coach Stuart Lancaster will start a host of inexperienced players, including uncapped centre Joel Tomkins, and six others with less than 10 Tests under their belts.
They will be missing experienced forwards Alex Corbisiero and Geoff Parling.
But Mowen believes Lancaster's decision to reward form will make England tough to contain.
''They've married their game up well over the past couple of years,'' he said.
''They've done the basics extremely well and then they've had the ability to play out of them, whereas in the past they've tried to hammer home the basics and keep hammering them home. They'll have balance to their game.''