Electric Daisy Carnival niet op Woodstock '94 terrein
November 13, 2013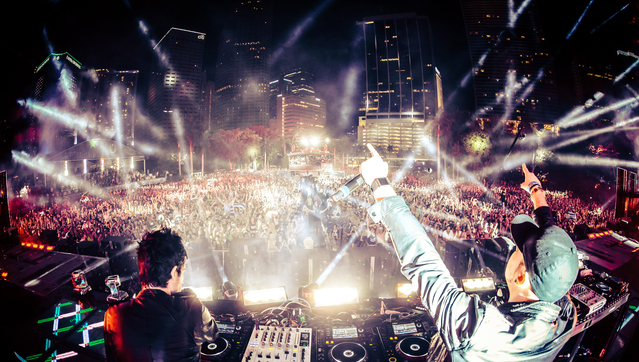 Insomniac Events heeft geen toestemming gekregen om tijdens het Memorial Day Weekend (23-24-25 mei 2014) het Electric Daisy Carnival (foto) op Winston Farms bij het plaatsje Saugerties in the States neer te zetten. Op Winston Farms werd in 1994 Woodstock '94 gehouden, op de 25ste verjaardag van het originele Woodstock Festival in 1969.

De gemeente voelt zich niet comfortabel bij het idee het terrein te lenen voor een dance festival als Electric Daisy. Een raadslid van het dorp zegt alleen ruimte te geven aan evenementen die passen bij de plaatselijke gemeenschap.

Het festival zou een driedaags festival - verdeeld over zeven podia - voor maximaal 75.000 mensen worden, met kampeermogelijkheden. Het is onbekend of het in Memorial Day Weekend geplande event uitwijkt naar een andere locatie of in zijn geheel wordt afgelast.

Electric Daisy Carnival is een evenement met verschillende soorten elektronische muziek, dat meerdere edities heeft in de VS, maar ook in bijvoorbeeld Londen en Puerto Rico. De eerste editie werd in 1997 gehouden in Los Angeles.