Melbourne Heart's winless streak is testing the patience of fans
December 26, 2013
via
The Age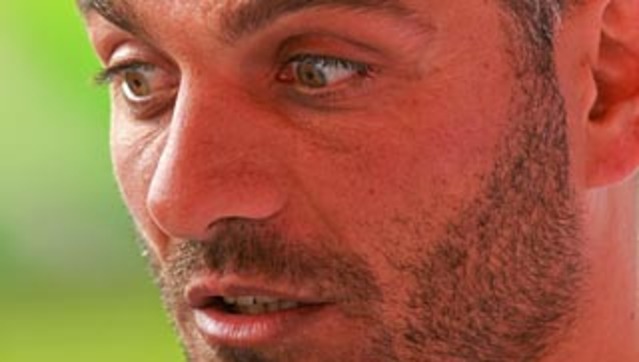 Melbourne Heart's motto this season is ''Heart believe''.
Having failed to win a match in the first 11 rounds - in fact, the club has not taken three points since it defeated Sydney FC in February, the back-end of the 2012-13 season - it's a plea that has stretched the patience of supporters almost beyond belief.
But as speculation over a sale of the club continues, and questions continue to be asked about the job security of beleaguered coach John Aloisi, never was the need to believe required more.
Heart goes into Friday night's clash with second-last team Wellington Phoenix knowing that another loss cannot be countenanced.
Aloisi, who has enjoyed sterling support from the club board, probably would pay with his job were Heart to lose to a club that only won its first match of the season on Sunday, 1-0 against Sydney.
The coach has behaved with plenty of grace under fire as media scrutiny and fan discontent has intensified, and he does not need to be reminded of what is at stake at AAMI Park on Friday.
But he remains confident his team is close to being competitive and a win could reignite the season.
Despite the fact that Heart had Patrick Kisnorbo sent off after 20 minutes in last Saturday night's 3-1 derby loss to Melbourne Victory, Aloisi believes there were plenty of good signs in that performance - including the players' preparedness to compete when they were a man down and 3-0 behind - to suggest that the campaign isn't a write-off just yet.
''It's a big one, it's a must-win game. We feel that we can beat Wellington, although we know they are a decent side with good players,'' he said.
''In the first 20 minutes [against Victory] I thought we were playing well up to the sending-off, and the boys kept on fighting right to the end.
''It was disappointing to lose it, but now we have to focus on Wellington and make sure we come out playing the same way as we did in the first 20 minutes against Victory.''
Star player Harry Kewell was subbed out of that game - his first start since the round one draw against Victory - around the hour mark and Aloisi says he will be fine to start against Wellington.
''Harry pulled up OK. He got a knock on his knee that was a bit swollen for a couple of days, but he's trained for the rest of the week. Everyone else is ready to go.''
Patrick Gerhardt will be the obvious replacement for the suspended Kisnorbo, but other than that there will be no other changes to the starting line-up.
''I thought Nicky Kalmar did well in that position [he played in a more withdrawn midfield role], he gave us a lot of options playing out and he's comfortable on the ball. He combines well with Harry,'' Aloisi said.
''We can only control what we can, and perform well and make sure we don't do anything silly to get red cards or make mistakes as we have made. We must try and punish teams when we are on top of them.''
Recent talk of a takeover by a consortium associated with Melbourne Storm makes no difference, the coach says.
''There is pressure every week, it comes with the job. It doesn't affect me because I don't know anything about it.
''Once people start to mention it to us we might think about it. The coaches and players are just trying to focus on the Wellington game.''
Aloisi was not pleased when Fox Sports pundit Mark Bosnich asked him whether he would resign following the derby defeat, and reiterated on Thursday that he had not been told his job was on the line.
''There's been no discussion about my future,'' he said. ''I am not a quitter, I love this job, I love working with the boys … I won't quit and I haven't spoken to anyone about anyone else.
''I love coaching more now than at the start. It's a tough situation; it's frustrating when you are not getting the results you want, but it's making the team stronger when we do work through it and us coaches will be stronger for it.
''The players still believe in what we are doing, that's the main thing … If you look at the other night, things didn't go our way and the players kept going with 10 men. We know we have played good games and can turn the corner easily with one win.
''Morale is still high, we believe we can be a force this year.
''I have told them to play without fear, like we did in the first 20 minutes of the derby. If we play that way we will get the result we need against Wellington.''
Wellington travels to Melbourne buoyed by its first win of the season at the weekend.
Like Heart, Phoenix has played well at various points this season but enjoyed little luck, although Ernie Merrick's side will be without forward Paul Ifill, who sustained a severe Achilles tendon injury in the Sydney game and will be out for up to 12 months.
At 34, there is a strong possibility that the talented Ifill's career has effectively been ended by the injury.