Live A-League: Sydney FC v Brisbane Roar
December 26, 2013
via
Sydney Morning Herald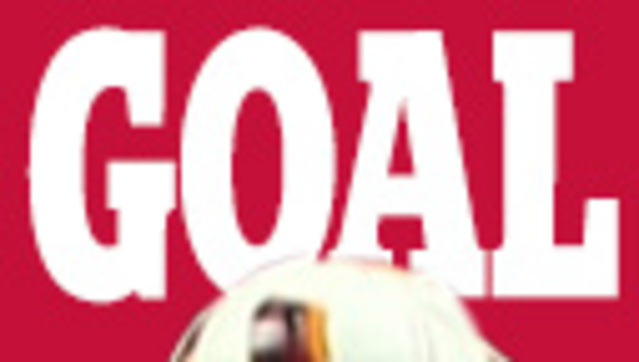 Follow live coverage as Sydney FC host Brisbane Roar.
Allianz Stadium
Kick-off: 7.30pm
Referee: Ben Williams
TV: Live, Fox Sports 1
Radio: 702 ABC Sydney
Odds: Sydney $3.30, Draw $3.40, Brisbane $2.05 (TAB)
Twitter: #SFCvBRI
LIKELY TEAMS
Sydney FC (4-2-3-1, L-R): Janjetovic; Abbas, Petkovic, Ryall, Bojic; Emerton, Carle; Naumoff, Del Piero, Garcia; Despotovic.
Brisbane Roar: (4-3-3. L-R): Theo; Brown, Smith, North, Hingert; McKay, Brattan, Miller; Broich, Henrique, Franjic.
FIVE TO WATCH
1. Alessandro Del Piero (Sydney FC): In his absence against Wellington Phoenix last week, Sydney struggled for creativity and there was a lack of communication between the midfield and forward lines. His return is timely for the dipping form of the Sky Blues.
2. Kwame Yeboah (Brisbane Roar): Fresh after signing with Bundesliga club Borussia Monchengladbach, Yeboah returns just in time to play Sydney FC in what will be one of his last games in a Roar jersey. The young striker will probably start on the bench but that is usually where he's at his most dangerous - just ask the Mariners and Wanderers.
3. Luke Brattan (Brisbane Roar): Perhaps the lowest in profile of the Roar's three central players, Brattan is becoming one of the A-League's most consistent deep midfielders. He has even been favoured on set pieces ahead of marquee man Thomas Broich.
4. Ranko Despotovic (Sydney FC): Sydney's newest signing is establishing himself as one of their most important players with three goals in five games to his name. He was one of the few notable performers in the 1-0 loss to Wellington last week.
5. Ivan Franjic (Brisbane Roar): Since being deployed in a more attacking role under Mike Mulvey, Franjic has blossomed into one of the A-League's best right-sided players.
THE KEY MATCH-UP
Nikola Petkovic (Sydney) v Henrique (Brisbane)
There couldn't be more of a contrast than Sydney's imposing centreback and Brisbane's nimble striker but the clash between the two will probably decide the game. Henrique will spearhead the Roar's attack in the absence of the injured Besart Berisha and will come up against the league's form defender.
IN THE DUGOUT
Frank Farina (Sydney FC)
After reviving Sydney's hopes this season with a club record four-game winning streak, Farina could find himself coming under scrutiny once again should he lose to the Roar. Given that Sydney's last two performances have been lacklustre to say the least, a third successive poor display could witness the ire of the ever-demanding Sydney FC fans.
Mike Mulvey (Brisbane Roar)
After losing 2-0 to Newcastle Jets last week in a match they dominated from start to finish, the Roar coach will be itching to bounce back and prevent the A-League leaders flirting with a form slump. The Roar have won four of their past five games against Sydney but Mulvey is yet to win at Allianz Stadium.
Dominic Bossi
So, we're just a few minutes from kick-off here at Allianz, with both teams desperate to bounce back from unlikely losses last week. Sydney FC boast the best home record in the A-League, while the visitors have the best record on the road. The Sky Blues have only dropped 4 points in the last 13 games at home, while the Roar will be looking to knock over their 100th win in the league's history, and become the first team to do so. Both managers will be keen to take the full 3 points tonight, so expect 3 or more goals, and plenty of passion - despite the absence of one fiery Albanian...
Game day! #SydneyIsSkyBlue #sydneyfc pic.twitter.com/BgnWULu1W1

— Nick Ralston (@NickDRalston) December 26, 2013
ROAR: Theo (GK), Smith, North, Donachie, Franjic, Brattan, McKay, Petratos, Miller, Broich, Henrique
SYDNEY FC: Janjetovic, Ryall, Bojic, Abbas, Petkovic, Thompson, Emerton, Carle, Despotovic, Del Piero, Garcia
So, a pretty tame start here, with the Roar knocking the ball about with little intent other than to settle. Early chance for Henrique, with a quick one-two seeing the little man get a half chance on the fringe, but he can't control the ball, and it comes to nothing. 
And it took ten seconds for the first whistle, with Roar winning an instant free-kick. Dry and balmy here tonight, with Broich looking to have a roving false 9 role for the Roar - not sure it's the way to go, but will be interesting for sure in the absence of Berisha.
Sydney are defending very flat here at Allianz, and Brisbane are starting to find room in between the midfield and defence with quick movement and good old triangles. 
Bojic misjudges a bounce in the area, and Dimitri Petratos gets a flash of a chance in the box. It's a tough angle, and Petratos forgets he isn't Marco Van Basten, and smashes high and wide. No need for the shot - there were better options arriving. Nothing much for the Cove to sing about so far, but they seem unperturbed. SYDNEY FC 0 ROAR 0 - 9 minutes gone.
That's a bit better from Sydney. Del Piero twists and turns on the edge of the box, goes down, juggles the ball in between two defenders on the floor, gets the wrong side of them, before Jade North fells him a second time. Free-kick in a dangerous area, right in front, ADP range...
Del Piero with the 1st goal. You beauty #FreeKick

— Chris Gayle (@henrygayle) December 26, 2013
Sydney have had less than 20% possession here, but have the only stat that counts. That'll do wonders to settle them.
Great response from the Roar here, who are continuing to play their natural game - there is plenty of time to go here, and aside from the free-kick, they have been all over Sydney like a neon rash. The way Sydney are defending this summer, they know they will have their chances. Sydney still struggling to get a foot on the ball - and when they do, they are playing long balls from the back and gifting possession back to the Roar. 
Plenty of heat on Twitter about ADP diving for the free-kick that led to the goal. It was certainly theatrical, but Jade North did look to have his leg out from where I'm sitting. Will be interesting to see it again at halftime.
GOAL: Against the run of play, Alessandro Del Piero smashes in the free-kick, low and hard to the bottom right, just past Theo's fingertips. What will they do without him? SYDNEY 1 ROAR 0
Ranko Despotovic is hungry to add to his growing tally, but no dice despite a brave effort.
#SYDvBRI 17' Despotovic bravely puts himself in harms way with a header on goal but unable to get any power. @SydneyFC 1-0 @BrisbaneRoar

— Hyundai A-League (@ALeague) December 26, 2013
GOAL: And it's arguably the best player in the league, Thomas Broich. He gets on the end of a defence-splitting pass from the ever-improving Luke Brattan. He has plenty of time to mess it up, but he sells the keeper, and slots into the bottom left corner. SYDNEY FC 1 ROAR 1
UNBELIEVABLE! A minute later, and Roar have a penalty! Ryall takes down Henrique after a tussle......
Petratos.........
Petratos scores! But we'll retake as he hadn't waited for the whistle. Low to the left, beats Janjetovic... We'll go again!