Shakira lanzará una nueva canción junto a Rihanna: "Can't Remember to Forget"
January 07, 2014
via
Pepsi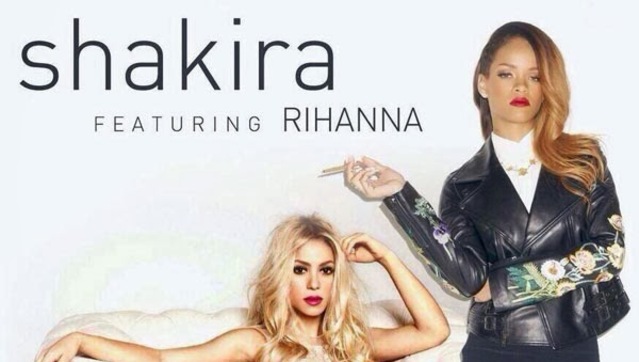 Así lo anunció Billboard a través de su página web: una de las canciones más esperadas de lo que lleva del año será lanzada el próximo lunes (13 de enero).
La noticia fue confirmada primero a través de la cuenta de Twitter de Rihanna, cuando la artista retuiteó el mensaje de uno de sus fanáticos que anunciaba la fecha de estreno para el 14 de enero. Rihanna después lo corrigió con otro tweet diciendo: " @shakira - "Can't Remember To Forget (feat. @rihanna) ¡DE HECHO acabo de enterarme que lo tendrán para el 13! #1semana".
Shakira por su lado publicó en su Twitter una imagen de dos sillas con su nombre y el de Rihanna, junto a un mensaje reiterando la fecha del lanzamiento: "¿Están listos? el 13 de Enero se acerca @Rihanna #rememberforget"
La cantante colombiana que se había mantenido alejada de los escenarios después de convertirse en mamá de Milán Piqué Mebarak, estará de vuelta a mediados de este año con su primer álbum desde 'Sale el Sol' producido en 2010, y repetirá como jurado del concurso "The Voice" (Versión original de "La Voz" en Estados Unidos).
¿Qué te parece esta colaboración? Danos tu opinión a través de nuestras cuentas en Facebook y Twitter.
Imagen: ohyisus.blogspot.com