Scarlett Johansson is happiest with her daughter
April 24, 2015
via
BANG Showbiz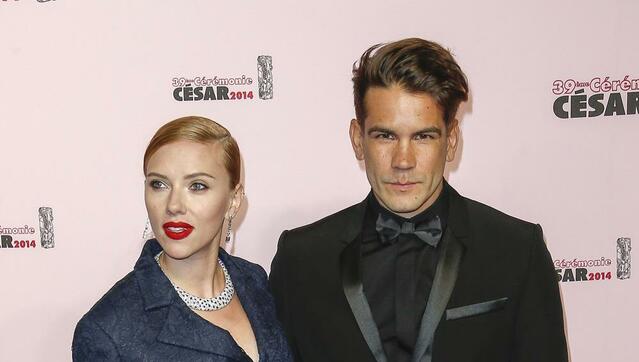 Scarlett Johansson feels "explosive" amounts of joy when she's with her daughter, Rose.
The 30-year-old actress, who is married to French art curator Romain Dauriac, says is happiest when she is "doing silly stuff" with their seven-month-old baby girl.
The 'Avengers: Age of Ultron' star said: "The biggest joy that I have is looking at my daughter. When I'm just hanging out with her and we're doing silly stuff and if I make her laugh, the feeling of joy I have is explosive."
The blonde beauty, who currently divides her time between New York City and Paris, refuses to let her fame prevent Rose from having a normal life.
She told Parade magazine: "It's hard. On the one hand, you don't want to isolate your kids, but you don't want to make your kids feel like freaks... there's always going to be an adjustment. At some point, you have to take your life back and say, 'You know what? If I feel like picking up my dry cleaning and if someone's going to photograph me doing it, so what?' Part of being with your kids is making them feel as safe and normal as you can."
Scarlett, who was previously married to Ryan Reynolds, believes she and former journalist Romain's relationship works because he isn't an actor.
She explained: "It takes a man who's not only confident in the love that you have for one another, but confident in what he has going on in his own career. He has to be in a field that's completely different from yours.
"We're interested in each other's worlds. He's interested in my weird alien entertainment world. It fascinates him because it's so different than what he knows. And I like to go to art openings with him and talk about art and emerging artists with him. That's his passion."
This article was from BANG Showbiz and was legally licensed through the NewsCred publisher network.