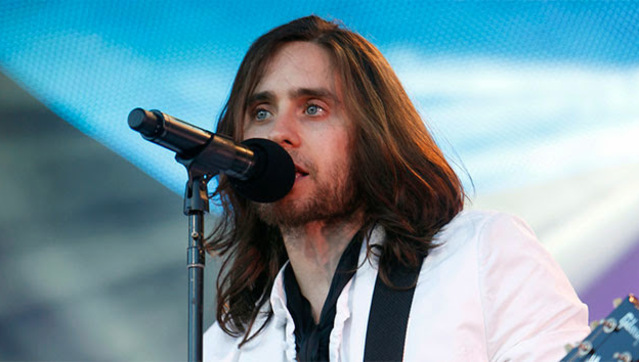 ABC/Randy Holmes
Jared Leto será uno de los presentadores en la entrega del Oscar de este año. El vocalista de Thirty Seconds to Mars, se encuentra entre la lista de presentadores anunciados, que tambien incluye a Steve Carell, Margot Robbie, Jason Segel, Kerry Washington y Reese Witherspoon.
Leto ganó como Mejor Actor de Reparto en 2014, por su papel en el filme, Dallas Buyers Club.
In otras noticas relacionadas con Leto, el actor y músico ha firmado para ser Productor Ejecutivo del filme Holly Hell, de acuerdo a Variety. Hola Hell, un documental sobre un culto, se estrenó recientemente en el Festival de Cine de Sundance.
Y sobre su trabajo con Thrity Seconds To Mars, Leto recientemente Compartió una foto de sí mismo en un estudio de grabación, acompañado del hashtag #MarsIsComing.
La entrega de los Oscars 2016, presentada por Chris Rock, se transmitirá el 28 de Febrero a las 7 p.m. hora del este por ABC.
Copyright © 2016, ABC Radio. All rights reserved.
Este artículo es de ABC News Radio y fue legalmente autorizado a través de la red de editores NewsCred
�N��&�����