Latino NFL History: Anthony Muñoz
November 27, 2013
vía
Mi Pepsi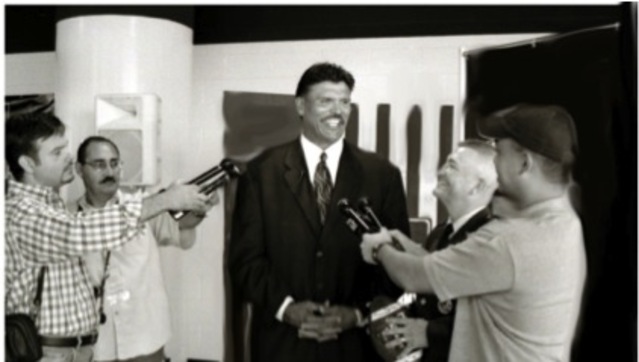 Latino NFL History brings you the pioneers that opened doors for Latino NFL players today. Estos son héroes modernos de la la experiencia Latina en los Estados Unidos!
Mexican-American, offensive tackle, multiple award winner, Hall of Famer, and occasional movie star Anthony Muñoz is a giant of the Latin NFL, playing an incredible 13 season professional career with the Cincinnati Bengals.
Despite knee problems in college – no small concern for a 6'6", 280 pound güey – Muñoz started for the Bengals as a rookie and missed only three games in 12 seasons, going on to be named Offensive Lineman of the Year in 1981, 1987, and 1988, and receiving Lineman of the Year honors in 1981, 1985, 1988, and 1989. He's tied with Tom Mack for most Pro Bowl selections for an offensive lineman. Since his retirement, he's made more NFL's ___ Greatest Players lists than we're able to count, and was chosen by voters as a member of the NFL 1980's All-Decade Team and the 75th Anniversary All-Time team. In 1998, Muñoz became the first Bengal to make the Hall of Fame,
Perhaps most interestingly, Muñoz was featured as "Gonzalez" in 1983's Best Picture nominee The Right Stuff.
Is there anything Muñoz couldn't do?