Top 5 Latin Tracks of 2013
January 01, 2014
vía
Mi Pepsi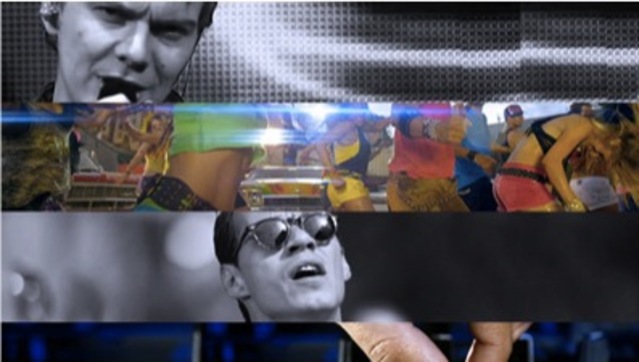 2014 will no doubt bring great new tracks, but we're still not done with all the great ones we got in 2013. Here's 5 tracks from 2013 that
Mi
Pepsi hasn't gotten tired of yet.

5. 3Ball MTY – "Vive Hoy"
Our buddies 3Ball MTY have been having a great year, from the Latin Billboards to our private concert series. We couldn't get their tribal track "Vive Hoy" out of our heads…wonder why that Is…


4.
Marc Anthony – "Vivir Mi Vida"
Marc Anthony's never down for the count – he's just laying in wait for the next chance to show the youngsters how its done.
Vivir
Mi
Vida is a celebration of his success that had us singing "La La La La La" for months.


3.
Michel Teló – "Ai Se Eu Te Pego"
Michel
Teló's
sweet-but-mildly-threatening pop hit – the title translates to "Oh, till I catch you" – managed to be the rare Brazilian song that breaks through all the Spanish.
2.
Romeo Santos – "Propuesta Indecente"
O, Romeo, Romeo…you never fail to deliver. Who would have thought a tango/
bachata
fusion would work so well in 2013? Only Romeo could have pulled it off.



1.

Don Omar – "Zumba"

Don Omar is the reigning king of
reggaeton
, and "
Zumba
" managed to ride the latest exercise trend to the top. After all: who better to keep you moving and sweating than the Don?