December 02, 2013
vía
Mi Pepsi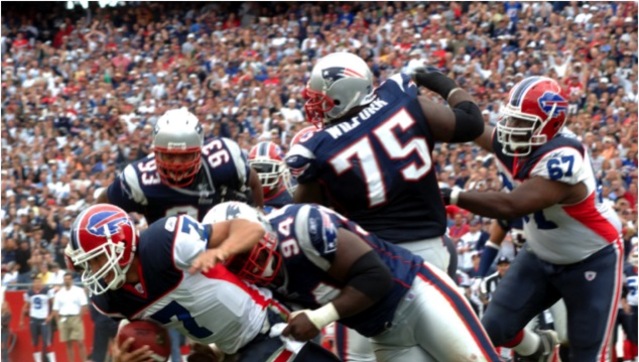 Latino NFL Profiles is a weekly column that brings you the best Latino players in the NFL to root for, so break out the vuvuzelas and get ready to celebrate every touchdown they make!
Mother knows best, just ask Kiko Alonso! The half Colombian, half Cuban Linebacker for the Buffalo Bills isn't shy to acknowledge that it's his mother's "ropa vieja," arroz con pollo y platanos that are responsible for his great performance on the field. The 6' 3" athlete is making his NFL debut this season after playing college football for the University of Oregon and he's off to a great start – he's already made 112 tackles, 2.0 quarterback sacks, 4 interceptions and a forced fumble.
But Alonso, who was named NFL Rookie of the Month in September and has been named Pepsi NEXT Rookie of the Week, doesn't just stick to football. He's a devout soccer follower and is over the moon that Colombia made it to 2014's soccer event of the year (te dejaremos adivinar cuál). This "caleño" says he's close to his relatives that still live in Colombia and that he's rooting for the national team 'till the finals. We're not going to pick sides, but if Colombia has the same luck that Alonso does, they might just have it made.