November 19, 2013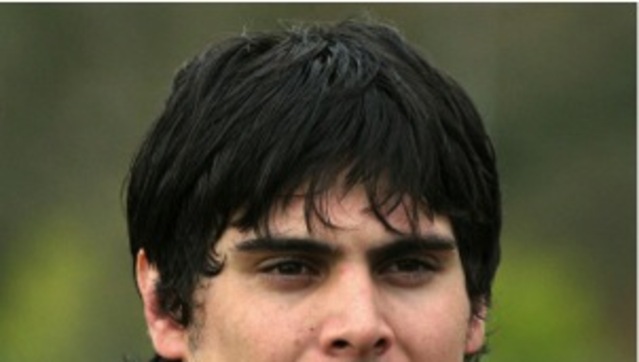 Perfíl NFL is a weekly column that brings you the best Latino players in the NFL to root for, so take out your vuvuzelas and get ready to celebrate every touchdown they make!
No digas "GOOOOOOLLLL," dí "TOUCHDOWNNNNNN" por el quarterback Matt Moore. Third time's the charm for this California native who finally found a home with the Miami Dolphins after playing for the Dallas Cowboys and Carolina Panthers. The half-Latino, 6' 3" quarterback has proved that hard work and concentrated efforts pay off, as he went on to score 17 of 26 passes for 167 yards and an interception, compiling a 67.3 quarterback rating during his first year with the Dolphins in 2011. Other highlights include becoming the first Dolphins quarterback since Chad Pennington in 2008 to throw three touchdowns in a single game, an effort that won him a 31-3 point victory over the Kansas City Chiefs.
Moore salio de la cuna jugando Football. Named the #8 quarterback in the nation as a high school senior as well as Far West Offensive Player of the Year by SuperPrep, Moore joined the UCLA Bruins in 2002. He was a standout quarterback in college, both for UCLA and as a transfer at Oregon State. During his last season as a college senior, Moore completed 229 of 378 passes for 3,022 yards and 18 touchdowns with 7 interceptions. Moore recently signed a 2-year deal with the Dolphins to remain a backup quarterback for Ryan Tannehill. El poder de Moore no se debe subestimar, este quarterback está destinado a hacer grandes cosas.